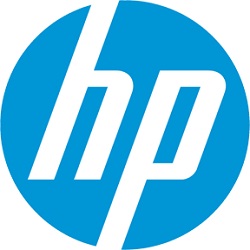 END-USER PRINT ACCOUNT MANAGER – BALKANS
(Balkans – Serbia, Montenegro, Bosnia and Herzegovina, Northern Macedonia, Albania)
HP is the world's leading personal systems and printing company, we create technology that makes life better for everyone, everywhere. Our innovation springs from a team of individuals, each collaborating and contributing their own perspectives, knowledge, and experience to advance the way the world works and lives. We are looking for visionaries, like you, who are ready to make a purposeful impact on the way the world works.
At HP, the future is yours to create! In this role you will have a chance to:
Seek out new opportunities, expand and enhance existing opportunities to build and manage the pipeline in HP Print Hardware and related Supplies.
Maintain knowledge of competitors in account to strategically position HP's products and services better.
Develop pursuit plans and manage the pipeline to ensure alignment with account managers.
Establish a professional, working, and consultative, relationship with the client, by developing a core understanding of the unique business needs of the client within their industry.
Contribute to proposal development, negotiations, and deal closings.
Work closely with and support account manager, providing technical expertise and support, and participate in client engagements with C - level engagements.
Focus on growing contractual renewals for mid-size accounts with some complexity, to highertotal contract- value renewals.
Interface with both internal and external/industry experts to anticipate customer needs and facilitate solutions development.
Build sales readiness and reduce client learning curve through effective knowledge transfer in the area of specialization.
Requirements:
Masters or bachelor's degree.
8-12 years of advanced sales experience.
Experience working with an end to end customers.
Extensive experience within industry and on similar products.
Demonstrated success in achieving progressively higher quota.
Deep knowledge of products, solution or service offerings as well as competitor's offerings, to be able to sell expansive systems or services and attached products.
Understanding of the industry and market segment in which key accounts are situated and integrates this knowledge into consultative selling.
Understanding of the role of IT within the area of specialization and how HP's solutions deferentially address specific vertical industry challenges.
Deadline for applications: 29.02.2020.