Oglas dostupan i osobama sa invaliditetom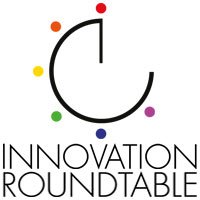 We are looking for:
English Speaking Sales Associate
(Remote position)
Who are we?
The Innovation Roundtable, the leading network for innovation executives in large firms, is now looking for a new, dynamic team-member who would contribute to the success of the future Innovation Roundtable® events.
We are looking for a motivated and reliable colleague who is capable of working independently, enjoys sales, has strong interpersonal and communication skills and is comfortable with working over the phone.
What do you need to do this job well?
Impeccable English on a native, or near-native level (both in speaking and writing)
Passion for sales
Self-motivation
Ability to work independently
Strong interpersonal and communication skills
Good understanding of the business world
Your key responsibilities will be to:
Contact innovation managers in large firms in Europe by phone and e-mail
Discuss our events with future guests
Build long term customer relationships with attendees
The job will give you a chance to:
Communicate with senior managers in the top 1 billion Euro firms
Enhance your sales skills
Work in a fast growing company
Work from home (remote employment)
How to apply:
Interested Make sure to do both:
Send your CV in English by clicking the "Apply here" button
We'll get back to you by the end of December.
Deadline for applications: 27.12.2018.