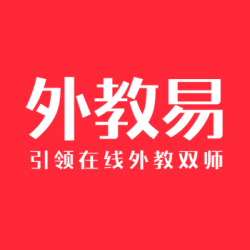 Waijiaoyi - Hioffer Directive is offering Work from Home opportunities to English tutors and teachers seeking authentic and stable income or a part-time job. This company is the best English tutoring company in Asia. If you are looking for a safe and stable full or part time engagement, a chance to develop your English teaching and tutoring skills then you are at the right place!
We are looking for:
English Teacher
Job Location: Online - Worldwide (Work from home)
The company is based in Beijing, China
JOB DESCRIPTION:
Deliver online lessons to students of particular grade level via sophisticated and user friendly software called ClassIn. Evaluate and grade students classes, work and participation. Provide effective feedback to guide students earnings and success. Remain aware of class procedures and use of instructional materials. Perfect your English tutoring skills and become a key staff member. Be rewarded for your efforts.
Working hours: 08:00 -12:00 (Beijing time) & 13:00 -17:00 (Beijing time)
You are allowed to choose if you are interested in working part-time or full-time. If you work full-time then you get a fixed salary, if you choose to work part-time then you get paid for your working hours (20 weekly working hours are required)
Set-up: Online Group Classes (8+ students per class)
Student age spans from 8 to 16
Teaching materials and lessons are provided by the company
Class length: 25 and 50 minute classes
Working Schedule: (Beijing Time)
JOB REQUIREMENTS:
Fluent in English with a soft accent. (Soft American or British accent is strongly desired)
ESL, TEFL, TEYL, TESOL or CELTA Certification (recommended)
Teaching Experience (online, on-site, 1on1, group classes, private tutoring, mentoring, assisting)
Excellent command of English language is required
Group class teaching experience is a strong advantage
SALARY:
Non-

Native English speakers

:

Full-time

: Up to 700$ a month.

Part-time

: 8-12$ per hour based on your qualifications

Native English speakers:

Full-time: Up to 1500$ a month. Part-time: Up to 22$ per hour based on your qualifications
BENEFITS:
1 KPI - Key Performance Indicator
Once the teacher gets rated 85 out of 100 at the end of every month, he is entitled to KPI incentive which is 5% of his monthly salary.
Base rate salary increase:
Example: If you are working for 12$ per hour, full-time or part-time, after you complete 500 hours you will be paid 13$ per hour and 14$ per hour upon uninstall another 500 hours and so on for every 500 hours.
Payout is once per month, every 10th
Deadline for applications: 27.05.2018.