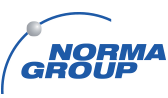 NORMA Serbia was founded in Subotica in 2011 and currently has around 1200 employees. It develops and produces the most innovative, plastic based components and systems in the field of connecting technology for the automotive industry.
The mission of the Serbian standard is to provide the most innovative, profitable and comprehensive solutions and products for distributors and customers in the automotive industry around the world; to continue to be a market and technological leader in its industry segment, constantly exceeding the expectations of its clients and the way to be the desired employer.
To support further growth of our activities, we are searching for experienced and highly responsible professional for the position of
Finance Manager
Requirements:

university degree in Economics
5+ years of experience in people managerial position within Finance Department, ideally within international production organization
fluency in English
strategic and business oriented personality
passionate leader with emphasized achievement drive and result orientation
willingness to work and live in Subotica
Responsibilities:

management of Finance and Accounting team
being a partner to Plant Manager and facilitate decision making process by providing support in driving relevant analysis and strategy and performance reviews
responsibility for timely and accurate book keeping, international reporting under IFRS, financial closure on monthly/quarterly/annual basis and coordinate the preparation of financial statements under Serbian GAAP and IFRS, financial reports, special analysis, and information reports
ensuring compliance with company policies, procedures, regulatory & statutory obligations
leading all Financial Planning, Budgeting, Forecasting and Accounting activities
ensuring timely & accurate filing of statutory returns, replies to statutory authorities and completion of tax assessments
maintaining effective liaison with Banks and Financial Institutions
influencing both internal and external resources to build an efficient finance structure to provide business with analytical support for growth, profitability and predictability
managing of customer/supplier credit policy and risk management,
coordinating the annual business planning with respect to management of customers/suppliers credit policy and risk management;
responsibility with the tax compliance, corporate legal matters and related activities
managing the accounting team to achieve optimum result;
being the contact person of the company for external/internal auditors and providing them all necessary information, carry out audit reviews and monitor the financial effectiveness of systems and controls;
responsibility for monitoring sales activities including A/R management, product pricing & schemes, depot/C&F management & controls
establishing and implementing short- and long-range departmental goals, objectives, policies, and operating procedures
We are offering you the opportunity to become the cornerstone of our operational development in Serbia, to fully express and further improve your professional abilities within ambitious and developing international environment.
If you believe this is the right match for your career development, please send your CV and application letter in English, exclusively to our HR Consultant's address, with full confidentiality.
HILL International, Beograd, Ruzveltova 45, tel./faks:
e-mail: prijava@hill.rs