Finance Operator (Supplier Management Tool) – French Language
Beograd
14.10.2021.
ugovor
puno radno vreme
1. smena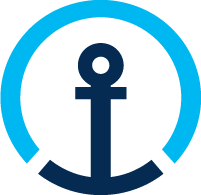 Finance Operator (Supplier Management Tool) – French Language (m/f)
Belgrade
If you are interested in providing excellent customer experience and working in a diverse and fast-growing environment, do not hesitate to learn more about this vacancy.
Your Role:
You will be responsible for first line support to our regional companies and efficiently resolving all requests and queries. Together with the team, you will build improvement possibilities in order to offer the best quality and efficiency in the service provided.
Key Responsibilities:
Onboard new suppliers in SMT in close alignment with requester
Review submitted answers of suppliers including document check (insurance, licence, etc.)
Supplier communication in case of questionnaire not answered, updated documents not provided, etc.
Monitoring supplier profiles in SMT and maintaining their status in SMT
Contact KN requester in case of support is needed (e.g. supplier doesn't answer questionnaire after several reminders)
Contact other FU e.g. Nacora in case of questions related to the validity of the provided Insurance document
Alignment with other SMT specialist if supplier is used across several KN countries
Answer requests from KN employees related to SMT functionalities and questions related to operational process
Your skills and experience:
French language advanced (B2) both verbal and written
PC literate (Word, Excel, Outlook, Internet)
Independent work, creativity and structured way of working with ability to pay attention to detail
Commitment, initiative, motivation and curiosity
We offer exciting position in a dynamic and motivated team, development possibilities and a nice working atmosphere.
With more than 80,000 employees at 1,400 locations in over 100 countries, the Kuehne + Nagel Group is one of the world's leading logistics companies. Its strong market position lies in the sea logistics, air logistics, contract logistics and road logistics businesses, with a clear focus on providing IT-based supply chain management services.
Kuehne + Nagel is operating three Shared Service Centers (SSC) worldwide. The Shared Service Center EMEA, based in Belgrade, is serving the regions Western Europe, Middle East and Africa as an internal service provider, being responsible for the handling and execution of operational tasks within the organization. The SSC Belgrade was founded in 2009, with a significant growth since then and nowadays employs more than 1,500 employees for more than 40 different countries in Western Europe, Middle East and Africa. The SSC performs global and standardized processes mainly back office tasks, for the internal customers.
Since 1890, when the business was founded in Bremen, Germany, by August Kuehne and Friedrich Nagel, Kuehne+Nagel has grown into one of the world's leading logistics providers. Today, the Kuehne+Nagel Group has some 1,400 offices in over 100 countries, with around 74,000 employees. We deliver integrated ... Saznajte više
Beneficije
Rad na daljinu
Obezbeđen parking
Rad od kuće
Obezbeđena oprema za rad
Nagrade, bonusi, pokloni
Fleksibilno radno vreme
Dobrovoljno zdravstveno osiguranje
Obuke, konferencije
Timska druženja
Sport i rekreacija
Hrana i piće
Organizovan prevoz
Više o poslodavcu