Financial Accounting Advisory Senior
Beograd
28.04.2021.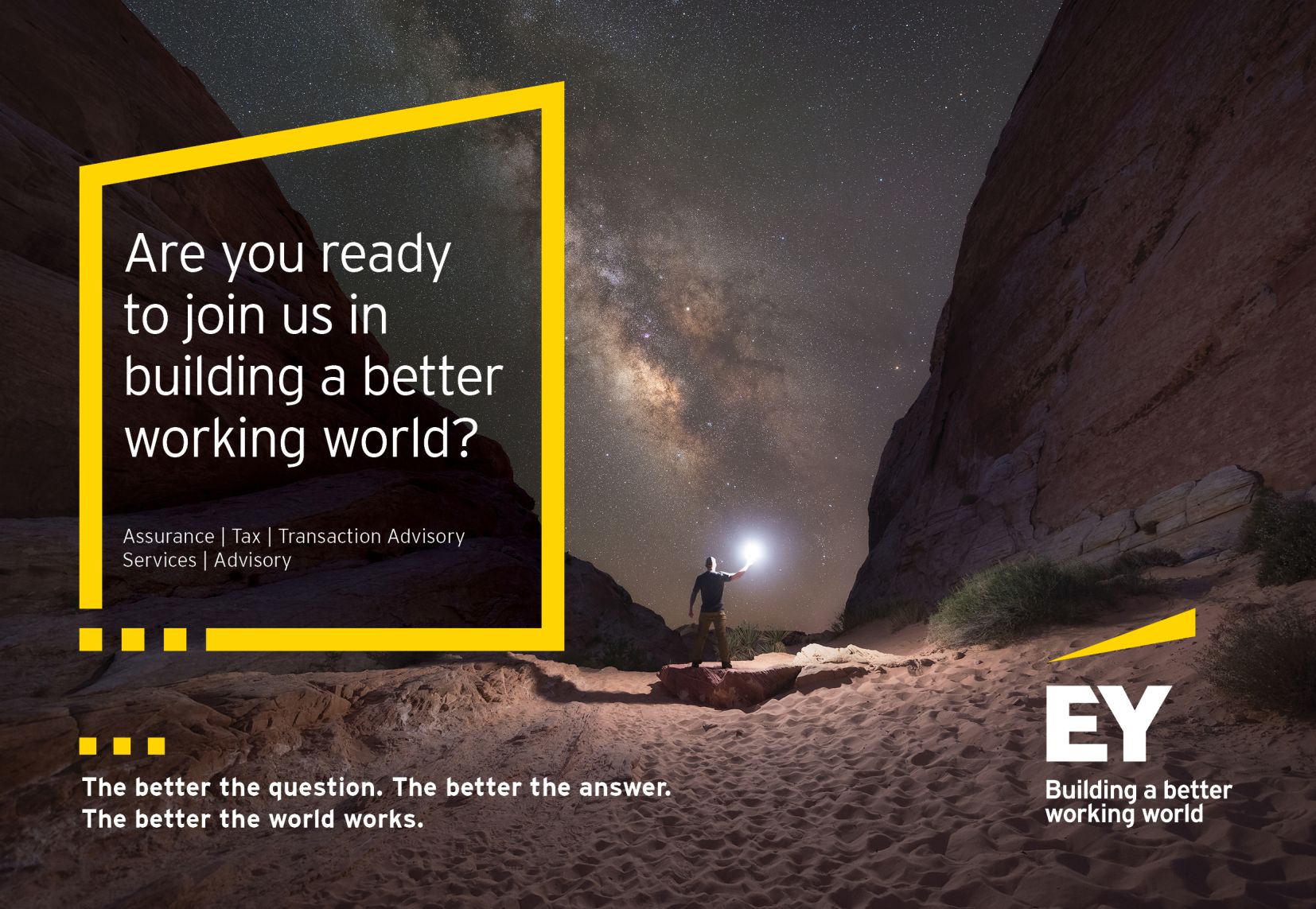 Upon embarking on a journey with us, you will experience professional development through exposure to an array of diverse experiences, world-class learning and individual tailored coaching. This, is how we develop outstanding leaders who endeavor to deliver on our promises to all our stakeholders, and in so doing, play a critical role in building a better working world for our people, our clients and our communities. Sounds interesting? Well this is just the beginning. Whenever you join, however long you stay, the exceptional EY experience will last a lifetime.
The Opportunity
Our Financial Accounting Advisory Services (FAAS) team is growing, and as a Senior you will play a key role in that growth. Your key role will be to drive growth by developing new and enhancing existing client relationships, lead highly skilled project teams and deliver a first class customer experience through high profile engagements. In return for helping us to build a better working world, you can expect excellent career opportunities within a dynamic and collaborative environment.
Your key responsibilities
Demonstrate knowledge of complex financial accounting concepts under the IFRS framework
Manage projects and engagements profitably by leading the team to perform efficiently
Develop and maintain long-term productive client relationships and networks
Coach and develop people by sharing knowledge with team members and helping team members attain experiences that cultivate technical competencies
Develop people by encouraging individuals to think for themselves and take responsibility for their contributions to the FAAS team
Skills and attributes for success
Advanced written and verbal communication skills
Proven ability to lead a team
Excellent project management skills
Able to manage multiple engagements and deadline-driven
To qualify for the role you must have
A Bachelor's degree in Accounting, Finance or related field
At least 3 years of related work experience
Ideally, you'll also have
Experience in Big4 companies
What we look for
We are interested in people who are forward looking and can identify client issues and offer solutions, who are able to build and maintain a strong internal and external network and who are high performers
If you're serious about your own development and ready to take on some of our clients' most complex issues, this role is for you.
What working at EY offers
Support, coaching and feedback from some of the most engaging colleagues in the industry
Opportunities to develop new skills and progress in your career
The freedom and flexibility to handle your role in a way that's right for you
About EY
At EY, we're dedicated to helping organizations solve their toughest challenges and realize their greatest ambitions - from start-ups to Fortune 500 companies – and the work we do with them is as varied as they are.
Through our four service lines — Assurance, Consulting, Strategy and Transactions, and Tax — we help our clients capitalize on transformative opportunities. We also help them fulfill regulatory requirements, keep investors informed and meet the needs of all of their stakeholders. And in a fast-changing world, we give them the support they need to be effective today and create long-term value for tomorrow.
Across all disciplines and from every angle, EY professionals draw on our shared creativity, experience, judgment and diverse perspectives to reframe the future for our clients – now, next and beyond.
If you can confidently demonstrate that you meet the criteria above, please contact us.
Make your mark.
Ernst & Young d.o.o. Beograd
EY je globalni lider u revizorskim, poreskim i savetodavnim uslugama. Širom sveta imamo više od 300 hiljada zaposlenih koji dele i promovišu naše zajedničke vrednosti. Mi pravimo razliku tako što pomažemo našim zaposlenima, klijentima i zajednicama da ostvare svoj potencijal. Naši zaposleni Naša kompanija globalno promoviše i sprovodi kontinuirano usavršavanje i obuku za svoje zaposlene, kako eksternog tako i internog tipa. U…
Više o poslodavcu