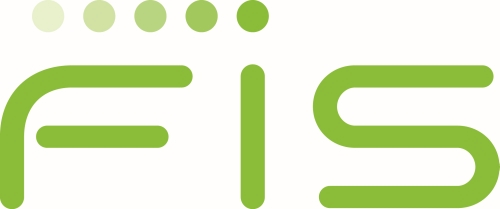 Financial Developer - Python
Belgrade
Do you find the financial markets exciting? Does using technology to develop complex and demanding solutions appeal to you? Then look no further… Come make your career with us!
FISTM Front Arena
At FISTM Front Arena in Stockholm we have been building systems for financial trading, risk management and position control for 30 years. Our systems enable banks, hedge funds and other financial institutions to make critical decisions with confidence, execute their orders and follow up their positions independent of the asset class: stocks, commodities, rates or FX. In short, we support the whole electronic trading process from sell-side to buy-side and front-to-back.
What you will be doing
We are looking to hire a developer to work in the Asset Management and Capital Market area in the OMS team. The group consists of some 10 people (Belgrade and Stockholm) and your primary focus will be to develop financial solutions for institutional investors and hedge funds. The POMS (PRIME OMS) team works across the whole Front Arena product depending on the solution that is built. The development is mostly being done using our development kit for extending Front Arena. It is called AEF (Arena Extension Framework). The AEF is a concept of technologies used for building advanced financial functionality like GUI:s, valuations, calculation trees and work flows whereas the most common way of doing it is through Python.
You will be facing different types of financial areas which makes the work in the POMS team challenging and volatile. We are currently developing workflows for OTC electronic, Buy-side OMS, Hedge funds, Cross-asset risk etc.
You will be working cross asset and with our financial frameworks for Export, Reconciliation and Limit management, strategic integrations to Monis and APT financial systems and also Buy Side trading and order management.
Your work is related to typical software lifecycle (maintenance, enhancing, test automation etc.).
What you bring
We are looking for candidates who possess a solid academic background in computer science and/or engineering physics. Ideally you have at least 3 years of development experience working in one or more object-oriented language(s). Thoroughness and a willingness to learn are of great importance, as well as an ability to focus on quality and results. English language proficiency is mandatory.
The ideal applicant should have experience from one or several of the areas listed below:
A sincere Interest in finance and the willingness to learn
Understanding of design patterns and OO fundamentals in general, with at least one OO programming language (C++ / C# / Java / etc.)
Understanding of Client/Server development and understanding of databases.
Good team player
Previous experience in automated tests and a keen interest in mentoring others is an advantage.
Previous experience of SCRUM, agile development, automated tests and a keen interest in mentoring others is an advantage.
Added bonus if you have
Knowledge of C/C++
Knowledge of Python
Knowledge of application servers
Previous work as a consultant
What we offer you
A work environment built on collaboration, flexibility and respect
Competitive salary and attractive range of benefits designed to help support your lifestyle and wellbeing (including private healthcare, 27 days of vacation, work from home – 4 days per month, etc.)
Varied and challenging work to help you grow your technical skillset
Ready to start your journey with us?
We look forward to receiving your application. Please use only the button below in order to apply (only complete online applications will be considered)
FIS is committed to protecting the privacy and security of all personal information that we process in order to provide services to our clients. For specific information on how FIS protects personal information online, please see the FIS Online Privacy Notice.
Deadline for applications: 13.03.2019.