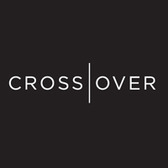 Financial Planning & Operations Manager
$100k/year
Remote Work
DESCRIPTION
We're running an Online Hiring Event on this Saturday, to hire Financial Planning & Operations Managers ($100k/year).
Online Hiring Events are live forums designed to enable you to understand the role and requirements through an interactive Q&A session followed by a self-directed testing process. The testing takes between 3-5 hours to complete. It's worth taking the time to finish all the tests because we evaluate every single complete application to find the top talent.
This event will include all testing required to apply for the role. Upon grading the tests, and if you advance, we will set up an interview with the hiring manager.
You will utilize standard reporting & analysis platforms and data structures to architect, implement and deploy finance insight tools across the organization. The key to valuable insights will be to integrate data structures, automate finance analysis and merging of complex finance flows of a multinational and heterogeneous corporation.
You will collaborate with finance and engineering teams to investigate finance flows, converting business requirements into reports and insights of enterprise quality.
You will design reports, integrate data and implement planning and analysis reports.
You will train the reporting team, design support procedures, lead work streams, continually improve processes and outcomes, the success of which will be judged on simplicity and effectiveness.
Candidate Requirements:
Bachelor's Degree (MBA preferred) in Business, Finance, Accounting or a related field
CPA, ACCA, or CFA required
Minimum of 7 years experience working as a controller or finance manager under US GAAP/IFRS responsible for the end to end financial closing process with revenue upwards of $100 million
Significant experience with internal and external audits including interactions with auditors
Experience in Finance in and IT / Production organization
Experience with large corporate finance ERP (Microsoft Dynamic ERP, SAP, Sage, Paragon, NetSuite)
Budgeting and forecasting background as an owner for this function in global companies
Ability to think clearly in difficult situations
Ability to triage, quickly identify the most critical issues & put smaller issues to the side
Maintain focus on the larger problems (not losing these smaller issues and giving them some progress, though)
Experience multi-tasking, managing priorities, knowing what needs to be done first and what can wait. Not necessarily in the order received
Working remotely, available at least partially during US business hours
Proficient in both written and spoken English, and excellent communication skills
M&A transaction experience is an important plus
THIS ROLE MAY BE A GREAT FIT IF:
You are well-organized, accurate in details, attentive and structured. You have a creative mindset to determine the best way to solve a particular problem since there could be multiple solutions
You keep communications with all interested parties, create a clear visibility: about current team status and provisioning of results for Sr. Management; about targets, focus and priorities for the staff under your supervision
You're not a lone-wolf; you enjoy working as a team and like bouncing ideas off of each other
Join our community of remote professionals!
Deadline for applications: 09.12.2018.