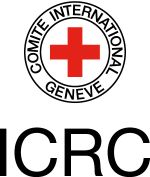 The International Committee of the Red Cross (ICRC) is a neutral, impartial and independent humanitarian organization that works to protect and assist people affected by armed conflict and other situations of violence. To find out more about ICRC mission and its activities visit www.icrc.org
The Forensic Specialist will implement programs and activities related to forensic science and the management of human remains. The incumbent will work closely with the Forensic team in BSSC and Genevaon functional support for AM/PM database, creating training material, user's manuals and knowledge database in service desk ticketing tool and wiki.
The BSSC is looking for a suitable candidate to fill the following position:
FORENSIC SPECIALIST
(Location Belgrade)
MAIN TASKS
Implements forensic strategy regarding the AM/PM Solution
Holds training sessions and workshops internally and externally
Promotes the implementation of relevant forensic standards, including those applicable to missing persons and the management and identification of human remains
Interacts with users worldwide through established ticketing system which is part of AM/PM support model
Monitors, manages the prioritization and fulfills incoming requests; builds the Knowledge Database and contributes to the evolution and the maintenance of the application/tools
Resolves functional issues and answers questions about the use of the relevant application(s)
Anticipates, identifies, investigates and documents recurrent data and functional issues
Provides expert advice on AM/PM DB functionalities and Data Management
Maintains a network of AM/PM DB users and relationship within all technical and functional support team to ensure efficient work in a conducive environment
Contributes to establish a comprehensive Knowledge Database by ensuring cases are correctly documented and the Database populated and updated in timely and correct manner (Wiki for user manual /Knowledge Base for support)
Carry out L2 functional analysis of user's issues with the objective to resolve them as much as possible
Ensures a good collaboration between all the support teams
REQUIRED PROFILE
Postgraduate degree (e.g. MSc) or equivalent in medical, biological or forensic sciences
At least 6 years' experience in forensic practice
Forensic dissemination experience, with skills and capacity to adapt the message to diverse audiences
Experience with use, deployment or training on information systems
Very good understanding of the forensic identification process
Experience with Data management
Excellent written and spoken command of English language
Good analytical skills, able to work in teams as well as independently
Experience in using corporate service management tools (Ticketing tool) is a plus
Knowledge of Microsoft Office
Proven ability to undertake responsibilities with considerable degrees of autonomy
End-user service oriented, well organized, able to work under pressure and manage emergencies
WHAT WE OFFER
A work and progressive professional development in an exciting international humanitarian environment
An inspiring opportunity to practice your profession in a multicultural organization
Stimulating benefits package
If you are interested in this position, please send us your CV and Motivation letter exclusively in English.
Only short listed candidates will be contacted.
Deadline for applications is 03.04.2019.