Oglas dostupan i studentima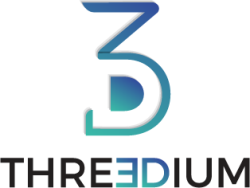 We aim to bring innovative 3D experiences on the web to help brands communicate their products clearer and more realistically to their target audience. Threedium are fully embracing the potential in interactive 3D solutions and extending its commercial uses. These services include the development and implementation of 3D rendered configurators for web or in-store use and other bespoke one-off projects offered by the company, as well as deploying any type of 3D content on the web in order to build engaging customer experiences.
Our company is currently expanding and we are seeking for:
Full-stack Developer
-Senior position-
Belgrade
Required qualifications:
3+ years of web development experience
Experience with front-end development using HTML5, CSS3 and JavaScript
Experience with front-end development using ReactJS or VueJS
Strong development experience with at least one of PHP, NodeJS, Python
Experience with at least one of Laravel, Express, Django
Experience with SQL and NOSQL databases
Experience with creating and working with API-s
Experience with Linux server management(for example: AWS, Azure, Google Cloud, DigitalOcean ...)
Experience working with responsive and mobile web development
Ability to work well both within a team and independently
Will and orientation for sharing knowledge and ideas
A plus would be:
If you already working with these technologies: ReactJS, Laravel , MySQL, PostgreSQL, MongoDB, AWS.
If you already worked on huge frontend project
If you already worked on huge backend project
You can expect:
Full time job in office in Belgrade
Competitive salary
Work on innovative and new technologies and projects
Friendly working environment
How to apply:
Please send your resume electronically.
Your CV should contain a link to your portfolio or project you've worked on.
Deadline for applications: 16.05.2019.