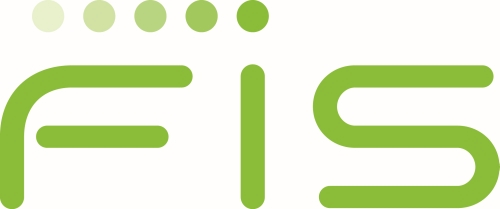 Functional Analyst
Belgrade
FIS Front Arena is a leading global provider of financial software. We build systems for financial trading, risk management and position control. Our systems enable banks, hedge funds and other financial institutions to make critical decisions with confidence, execute their orders and follow up their positions. Independent of what asset class being traded: whether it is stocks, commodities, rates or currencies; or whether it's done through an exchange or over the counter, we've got it covered. But that's just parts of it. We support the whole process from sell-side to buy-side, front-to-back.
What you will be doing
As a Functional Analyst in our functional development team you will work closely together with a Stockholm based team of five highly motivated developers and functional analysts. The development is done per the agile methodology scrum, where development is broken down in four-week iterations. The team takes full responsibility for its solution which includes both working on continuous improvements as well as innovations. In your role, you will together with the team be responsible for the quality assurance of the functional area. The PnL team works on functionality which is interfacing with pricing and modelling of financial instruments and derivatives in all asset classes. The team takes ownership of real-time portfolio- and risk calculations, as well as enterprise risk calculations and reporting. The solutions are typically developed in C/C++ and our proprietary Arena Data Flow Language (ADFL).
As a Functional Analyst you will:
Develop domain knowledge to enhance our product solution
Build and maintain automated tests and test data
Plan and perform test activities
Interact with developers, product owners, other functional analysts and other teams to ensure delivery of a sound solution
We will offer you challenges, where understanding customer requirements and solving problems is a key part. We believe that the best solutions are built if you can be proud of what you produce! By working closely together with your team you will get a deep understanding of market needs, primarily within valuation parameters used in valuation models and market risk.
What you bring
We expect you to have the following knowledge:
M Sc. Financial Mathematics, Quantitative finance or similar degree
Previous experience of business analyst work within finance is preferred but not a must
Technical knowledge preferably experience of software development is a plus
A great interest in developing sustainable solutions with focus on quality and performance.
Understanding of financial instruments is a must
Basic programming knowledge is a plus but not a requirement
An interest to learn programming is a requirement
Good English skills as well as good communication skills
We are looking for candidates who:
Have a strong interest in the financial market
Like to take initiatives
Have analytical thinking and a problem-solving attitude
Are communicative and like to work in a team and share knowledge with others
But most of all we expect you to have a genuine interest in solving financial related problems and working with software development!
What we offer you
A work environment built on collaboration, flexibility and respect
Competitive salary and attractive range of benefits designed to help support your lifestyle and wellbeing (including private healthcare, 27 days of vacation, work from home – 4 days per month, etc.)
Varied and challenging work to help you grow your technical skillset
Ready to start your journey with us?
We look forward to receiving your application. Please use only the button below in order to apply (only complete online applications will be considered)
FIS is committed to protecting the privacy and security of all personal information that we process in order to provide services to our clients. For specific information on how FIS protects personal information online, please see the FIS Online Privacy Notice.
Deadline for applications: 11.05.2019.