Functional Application Support Specialist
Beograd
29.03.2020.
ugovor
puno radno vreme
dostupno osobama sa invaliditetom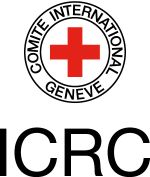 The International Committee of the Red Cross (ICRC) is a neutral, impartial and independent humanitarian organization that works to protect and assist people affected by armed conflict and other situations of violence. To find out more about ICRC mission and its activities visit www.icrc.org
The Community Contact Centers (CCC) has an objective to professionalize ICRC field-based initiatives of humanitarian hotline.
This initiative entails three key elements: A Customer Relationship Management (CRM) tool for data entry and analysis; processes for the management of calls (answering, referrals and logging); dedicated staff trained in the use of the application as well as how to manage incoming calls.
The main role of the Functional Application Support Specialist is to serve as the focal point of CCC users in the countries where the CRM tool has been deployed.
For this purpose, s/he is involved in ICT Support Model as Level 2 Functional Support, acting as subject matter expert to support efficient use of CRM tool and assist users experiencing problems with the interface (for example, clarify misunderstandings about call management workflows, solve feature access issue of a specific user etc.).
The BSSC is looking for a suitable candidate to fill the following position:
Functional Application Support Specialist
(location Belgrade)
MAIN TASKS
Daily functional support to CCC users (60%)
Identifies, diagnoses and resolves level 1 and 2 functional problems with the CCC tool (using VSM Ticket System).
Escalates complex queries/problems to level 3 if necessary (using TFS Ticket System).
Ensures that all CCC users have the correct access rights according to internal rules and confidentiality.
Manages and maintains the CCC CRM data referential according to the internal rules and procedures.
Controls and ensures data quality (instructs CCC users to make the necessary corrections).
Contributes to the maintenance of CCC tool by reporting recurrent incidents to the Service Desk and updating frequently the CCC Knowledge Database
Support the evolution of CCC initiative (40%)
Delivers regular activity reports to the CCC Project/Application Manager and CRM platform owner, including technical & functional support statistics, identified malfunctions and suggested improvements etc.
Organizes regular communication activities with CCC field key users to collect lessons learned and performs capacity building activities (quantitative and qualitative data analysis etc.).
Conducts field visits in relevant countries to deliver CCC tool trainings or conduct local hotline assessments
Updates CCC training materials (or develop new ones if needed) to improve the overall user experience.
REQUIRED PROFILE
University degree in Information Management System, Economics, Business, Technical Science or equivalent studies.
Knowledge of French is an asset.
Computer proficiency.
5+ years' experience in data management and analysis and exposure in various business management systems.
3+ years of end-user functional support experience.
Knowledge of Customer Relationship Management (CRM) and Business Intelligence (BI) Tools (configuration, interface etc.) and/or SQL Language is an asset.
Knowledge of Support Ticket System (TFS, Jira, VSM, vFire etc.) is an advantage.
Experience in training delivery (or training materials development such as online tutorials etc.) is an advantage.
WHAT WE OFFER
A work and progressive professional development in an exciting international humanitarian environment
An inspiring opportunity to practice your profession in a multicultural organization
Stimulating benefits package
If you are interested in this position, please send us your CV and Motivation letter exclusively in English.
Only short-listed candidates will be contacted.
Deadline for applications is 29.03.2020.
Medjunarodni komitet Crvenog krsta
SRBIJA, Beograd, Vladimira Popovica 38
PIB: 102474882
Matični broj: 17744968
Više o poslodavcu