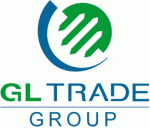 Founded 20 years ago, GL TRADE has grown to become one of the leading software providers for the financial industry. The company's 1,400 employees are based in more than 26 offices serving over 600 international financial institutions worldwide.
GL TRADE is now fully part of SunGard. We have joined the SunGard Financial Systems division as a new segment called Capital Market & Investment Banking.
With annual revenue of $5 billion, SunGard is a global leader in software and processing solutions for financial services, higher education and the public sector. SunGard serves more than 25,000 customers in more than 50 countries, including the world's 25 largest financial services companies.
We are looking for:
Java Programmer
Location: Belgrade, Serbia
Job Description:
The successful candidate will be required to work on a range of products as well as designing and developing new products leading or working within a development team. The role requires an individual who is able to lead as well as work quickly and effectively, individually or in team, and who is a self-starter demonstrating drive and initiative. The role provides the successful candidate with an opportunity to work within a dynamic development group and to progress their career in an environment where they can influence and play a key part in the direction of GL TRADE's products.

Specific Duties:
Document low-level designs based on high-level design documents.
Participate in low-level design reviews.
Participate in code reviews of own and other's work.
Resolve programming problems / answer questions.
Maintain current knowledge of software development practices.
Practice good coding techniques (reusability of code, code optimized for performance, etc.)
Prerequisite Qualifications:
Java SE/JEE 6: very good expertise in the Java language. Knowledge of basic software patterns and high level architectural concepts.
Java Swing: some working experience with Java Swing would be a plus, even though the XML rendering framework does most of the work.
JPA/Hibernate: implementing queries in the JPA query language.
SQL: a good understanding of relational database concepts and SQL.
XML: the UI rendering framework uses XML.
Scrum: all development is done using Scrum. Previous experience with the Scrum methodology is desireable.
Social skills: team-minded, proactive, open and ambitious
Test driven development (TDD): TDD is a mandatory part of our development approach.
Business domain: a knowledge in the IT financial industry, especially in Securities Finance, Repo and Collateral Management, would be a plus.
English: good English skills, since all communication is done in English.
To join our team in Belgrade, we are looking for a Software Developer (Software Engineer) to supplement its existing operations in software development, testing and packaging. Interested candidates are requested to submit their CV. Appropriate candidates will be invited for an interview.
Deadline for applications: 10.03.2012.