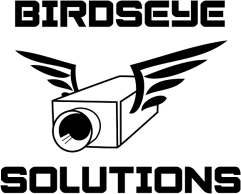 If you would like to take a glimpse of what the world will look like in 10 years, join our team today. With one of Canada's fastest growing companies you will be a part of an energetic and ambitious team that takes pride in working together in a harmonious atmosphere.
Birdseye Solutions is a world leader in end-to-end virtual presence deployment solutions. Our Professionally Trained Agents log in over the internet and take control of electronic equipment providing the customer with an instantaneous virtual presence service. A real time connection allows for the replacement of North American physical employees with 'virtual agents'. As Birdseye continues to grow, so do the available opportunities for dedicated team members. If you are looking to accelerate your career and fast track your way to the top, we are the company for you. Our fast growing customer base from various industries will expose you to a wide range of experiences.
We are looking for a
General Manager
to oversee all staff, budgets and operations of our Operations Center in Belgrade.
General Manager's duties and responsibilities cover a lot of ground but are not restricted to:
Oversee daily operations of the business unit or organization.
Ensure the creation and implementation of a strategy designed to grow the business.
Coordinate the development of key performance goals for functions and direct reports.
Provide direct management of key functional managers and executives in the Operations Center.
Ensure the development of tactical programs to pursue targeted goals and objectives.
Ensure the overall delivery and quality of the Operations center's offerings to the customers.
Engage in key or targeted customer activities.
Oversee key hiring and talent development programs.
Evaluate and decide upon key investments in equipment, infrastructure, and talent.
Communicate strategy and results to the unit's employees.
Report key results to Headquarters
Engage with Headquarters in broader organizational strategic planning.
Requirements:
Proven experience as a General Manager or similar executive role
Experience in planning and budgeting
Experience in managing Call Center
Knowledge of business process and functions
Strong analytical ability
Excellent communication skills
Outstanding organizational and leadership skill
BSc/BA in Business or relevant field; MSc/MA is a plus
If you are looking for an attractive position with diverse tasks in a modern company and if you are interested in pursuing your career in a dynamic team of professionals, please send your CV with motivational letter electronically.

Deadline for applications: 19.03.2020.