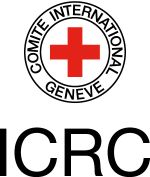 The International Committee of the Red Cross (ICRC) is a neutral, impartial and independent humanitarian organization that works to protect and assist people affected by armed conflict and other situations of violence. To find out more about ICRC mission and its activities visit www.icrc.org
The GIS team is seeking a full-time geospatial analyst to provide GIS support for its operations. The post holder will be part of the team unit and will participate to maintenance and development of the GIS for the ICRC. Furthermore, he/she will contribute to the mapping production when needed.
He/She will work directly under the supervision of the GIS Coordinator with additional technical inputs coming from the GIS team in Geneva.
The Belgrade Shared Services Centre is looking for a suitable candidate to fill the following position:
Geospatial Analyst / GIS WEB developer
(Location Belgrade)
MAIN RESPONSIBILITIES AND TASKS
Establish data import processes for referential data and maintain, update (cleaning and entering) data and maps in the web-based ICRC geoportal
Contribute to the development of new GIS web applications and perform other data and information management-related duties
Ensure quality of referential data and basic ICRC GIS Operational layers with defined data model: homogeneity, metadata and topology
Produce geo-analysis by thematic and regions according to métiers requests to support decision-making
Carry out remotely technical GIS support to GIS officers of the ICRC and support and train staff to perform Geo data analysis
Maintain the Map search up-to-date with the most recent maps produced by the GIS officer network
Produce maps to support the operational and reporting objectives of the delegation following ICRC GIS Guidelines (internal products) and lend and analyze external with internal geodata
Generate dashboards and Infography
Ensure integrity of web forms and Geo Mobile Data Collection forms and build best practices, built a library on forms in the Wiki, bring support for the development of 'xsl' forms.
REQUIRED PROFILE
University degree or degree of Technical Science
Proficient of GIS software : ESRI (ArcGIS, ArcGIS Pro, ArcGIS Online, ArcGIS server), QGIS and database management (SQL) and knowledge of graphic design software, Tableau and/or PowerBI, as well as 'xsl' and Mobile Data Collection tools
Proficient in programming languages Python, ArcPy, HTML/CSS/Javascript, FME
Good reporting skills along with good practice in English (French would be considered an asset)
Good team spirit and ability to work in an international and multi-disciplinary team as well as autonomously.
WHAT WE OFFER
A work and progressive professional development in an exciting international humanitarian environment
An inspiring opportunity to practice your profession in a multicultural organization
Stimulating benefits package
If you are interested in this position, please send us your CV and Motivation letter exclusively in English.
Only short listed candidates will be contacted.
Deadline for applications is 28.02.2019.