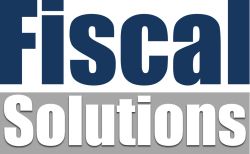 In order to support our growing international business, we are looking for:
Graphic Designer
Location: [Novi Sad]
Fiscal Solutions is a growing software company focused on retail technology solutions and services. Our projects include cooperation with retailers that are entering various market throughout Europe, with the focus on development of modules that support fiscal requirements and the latest retail technology standards. As the leading company in this niche, we are awarded and shortlisted among "Top 10 Retail Tech Solution Providers in Europe" in 2019. At the moment, we are proud partner with more than 70 clients in 17 countries, worldwide retailers such as Ikea, Deichmann, Decathlon, Metro C&C, Sephora, C&A, Jysk, Women' Secret, Giorgio Armani, etc. Besides building self-sustaining and successful business, our mission and responsibility is designing safe, happy and motivating place for all our employees. That's why we are the first company in Serbia that introduced the position Chief Health Officer, a person whose special focus is a wellbeing of each our employee.
Fiscal Solutions is a part of Service Plus Group, founded in 2002 in Novi Sad, with offices in Belgrade, Niš, Zagreb, Ljubljana, Sarajevo and Banja Luka.
Job description:
Establish creative direction for the company as well as brand guidelines
Study design briefs and determine requirements
Create and design various materials for print and digital collateral
Ensure projects are completed with high quality and on schedule
Develop illustrations, logos and other designs using software or by hand
Create animation/motion graphics across a range of digital platforms and portals
Video production for youtube channel and business videos
Prioritize and manage multiple projects within design specifications and budget restrictions
Work with a wide range of media and use graphic design software
Qualifications:
Bachelor's degree in graphic arts, design, communications, or related field
Proven graphic designing experience (at least 2 years)
A strong portfolio of illustrations or other graphics
Knowledge of layouts, graphic fundamentals, typography, print, and the web
Familiarity with design software and technologies (such as Photoshop, InDesign, Illustrator, Dreamweaver)
Familiarity with HTML and CSS preferred
Video recording and editing in Adobe tools
Good verbal and communication skills in English
Proficiency with using a DSLR Camera is a nice to have
A keen eye for aesthetics and details
Ability to work methodically and meet deadlines
Optional but highly valued skills:
Passion and initiative towards IT industry trends
Proactive, solution-oriented approach
Self-motivated skills
What we offer:
Diverse creative projects and education
Permanent mentoring and training within our Academy
Working with the latest technologies and highly innovative and commercially successful products
Welcoming and rewarding good ideas and innovative approach
Various opportunities for promotion
Friendly and dynamic work environment
Young, collaborative team and open-minded culture
Team with a Chief Health Officer, responsible for the wellbeing of each employee
Social programs and benefits designed to meet interests of the whole team and establish work-life balance (private health Insurance, flexible work organization, annual company trip (4 days), team-building, sport and holiday events, socially responsible activities, etc.)
Note: Job application should include both CV and Portfolio of illustrations or other graphics.
Only short-listed candidates will be invited for an interview.
Deadline for applications: 28.03.2020.