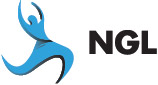 Next Generation Lotteries Belgrade
Graphic Designer
Belgrade
A Graphic Designer at NGL is responsible for creating outstanding designs for all teams within the company:
Think creatively and develop new design concepts, graphics, and layouts.
Prepare mock-ups and design proposals for the clients.
Participating in creating the whole gameplay flow from start until finished product.
Preparing design files and documents for the development phase.
Requirements:
Formal education in the field of Graphic Design (Seminars and certificates are a plus).
A good set of Illustrating skills.
Experience in screen and web design.
Proficiency in Photoshop, Illustrator, and InVision (experience in other tools is a plus).
Knowledge in creating animations (Creating animations in CSS is a plus).
Excellent communication and teamwork skills.
Proven self-starter with the ability to commit to projects from beginning to completion. Ability to handle multiple tasks with changing priorities is necessary
Candidate should be proactive with new ideas and willing to accept constructive feedback.
Creative design mind and problem-solving skills.
Solid English skills, written and spoken.
We emphasize on having a great working environment and offer the following to our employees:
Extensive Training when entering the company as well as throughout the employment introducing new technologies and work methods
Opportunity to learn and grow within the International Environment
Being part of one of the most innovative companies in Europe
Agile work methodologies
Modern Office Space in Belgrade with high-quality Office Equipment
Events that encourage Innovation
Private Health Insurance
Happy Fridays and Social Activities
Possibility of Traveling to clients
Attending Conferences and Community events, both as participants and contributors
Next Generation Lotteries – NGL is able to draw on the vast knowledge and experience of some of the most successful players in the gaming and lottery world. It is our objective to deliver the most innovative solutions that will render industry-leading returns to good causes in an ethically responsible way. We will deliver new content, new solutions and new standards to the world of lotteries. NGL is a FULL SOLUTION provider for lotteries, allowing them to offer games to players through all available channels. NGL emphasizes a friendly and lively atmosphere where team spirit is highly valued.
We are looking for great talents in software development that are eager to develop in the profession. If you have the passion and enthusiasm for programming we may have an exciting opportunity for you.
However, we are not perfect, as we know that we have many problems which need solving on our journey of continuous improvement. Do you have experience with continuous delivery? Have successfully applied test automation on a recent project? We want to know more. Join Us!

Please submit your resume and PORTFOLIO in English language. All applications will be handled with confidentiality. Only shortlisted candidates will be contacted.
Deadline for applications: 28.11.2019.