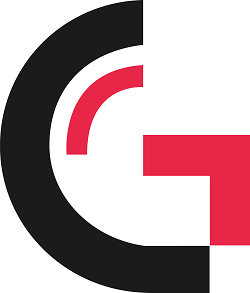 GAMURS Group (gamurs.group), the leading esports media network running websites Dot Esports and Gamepur, is seeking a:
Graphics designer for gaming media
(with experience)
Remote work
PLEASE NOTE:
The salary is per hour (10 to 15 USD per hour of work depending on experience)
A suitable candidate must be:
Organized with the necessary skills
Have strong writing skills in English and is able to communicate in English
Be self-motivated, and show a willingness to experiment to identify new avenues of success
Necessary skills:
Have done graphic design work which can be categorized as infographics, pitch decks for sales presentations (or other types of presentations) and produced graphics suitable for social media
Great knowledge of English language
Strong competency in Adobe Photoshop and Illustrator, Sketchapp (if you are a Mac user) and Abstract. It would be beneificial if you had previous experience with InVision. Please list other tools for graphics design you are familiar with
Good knowledge of the general (general gaming) and competitive video game space (esports). This will enable you to identify a visual style for your work with more ease and you will more easily fit into the role. Extremely talented graphic designers with limited gaming experience will also be considered, provided we recognize that your portfolio is close to what a gamer would find interesting.
Very organized, you will be collaborating with professional journalists and content creators
Exceptional multi-tasking skills
Must be proactive: stay in touch with the graphics design industry and understand the latest trends, willingness to learn about video games and esports
Problem solving skills
Good knowledge of gaming culture is a plus. Knowing the latest trends in the gaming world is useful for some down the line projects that we would bring to you
Duties:
Producing a regular monthly infographic based on a template which is used for internal and external communication
Ideation and graphic designing for websites (currently we have one outstanding project)
Updating and modification of our company media and pitch decks (used for external communication and sales efforts)
Creation of custom pitch decks on per request basis
Creation of visual assets on per request basis (visual content appropriate for social media, various images etc.)
The position is remote and you will be organizing your own time to work. You will be employed on a part time contractor basis (i.e. we will regularly send requests for work)
To Apply:
Submit resume, cover letter and links to your portfolio
We are looking forward to reviewing all applicants.
Sincerely, GAMURS Group team
Deadline for applications: 30.01.2020.