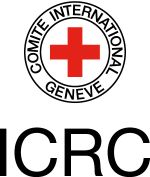 The International Committee of the Red Cross (ICRC) is a neutral, impartial and independent humanitarian organization that works to protect and assist people affected by armed conflict and other situations of violence. To find out more about ICRC mission and its activities visit www.icrc.org.
The ICRC Belgrade Shared Services Center (BSSC) provides support services to the ICRC worldwide operations. BSSC Administration department provides support services to internally within the structure. HR Assistant will be a part of the BSSC Administration team.
The BSSC is looking for a suitable candidate to fill the following position:
HR ASSISTANT
(Location Belgrade)
S/he will work under the supervision of the BSSC HR officer.
MAIN TASKS
Provides general administrative support (staff files, correspondence, registration and filing, etc.)
Keeps records of BSSC employees (absences, holidays etc.) and ensures that HR data is of good quality and kept up to date
Follow up of reports and register of the shift work, overtime
Follow-up and control of the documentation related to the sick leave absences, injury at work, maternity leave, etc
Manages the calculation of salaries, perdiem, overtime, shift work etc.
Prepares all types of certificates related to the work relations as required by the local laws
Prepares all types of certificates and other documents requested by staff members
Preparing employment contracts for newly hired staff and follow-up on the social security registration
Execution of all technical tasks related to the HR administration (HR applications updates and correctness control); Ensures proper follow up of the ICRC HR rules and procedures and their correct application
Carries out procedures related to the local HR practice, taxes and social security
Follow up and execution of the local legislative changes in a domain of HR
REQUIRED PROFILE
University degree in Business Administration, Law School or similar field
2 years' experience in legal / HR field
Excellent verbal and written communication skills in English language, French an asset
Proficiency in Microsoft Office (Excel, Microsoft Word, PowerPoint)
Very good analytical skills, able to work in a team as well as independently
Sense of responsibility and confidentiality
Flexible, systematic, proactive and with good relationship-building skills
Ability to work under pressure and meet tight deadlines
WHAT WE OFFER
An inspiring opportunity to practice your profession in a humanitarian and multicultural organization
Stimulating benefits package
If you are interested in this position, please send us your CV and Motivation letter in English.
Only short-listed candidates will be contacted.
Deadline for applications is 14.03.2020.