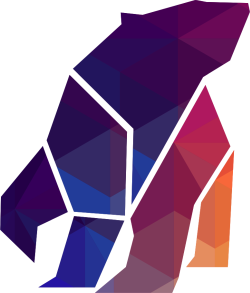 DIV Brands is a global, location-independent e-commerce company. We leverage data to create and market performance-driven, customer-centric D2C Products. Our mission is to improve people's lives by enabling everyone around the world to access the best innovative products in a few easy taps.
We are looking for:
HR Leader and Recruiter
Remote
About the role in a nutshell:
We're looking to bring in a full-time hire as HR Leader and Recruiter. This person should manage our ATS (Recruitee), draft job descriptions, help us get an in-flow of quality candidates, do pre-screening interviews, onboard new members, create an internship program, partner with universities, etc.
We'd like to have somebody anywhere in the world but who is willing to work at least 3-4 hours per day on the European (CET) time zone. As the bulk of the team is based within the EU. (EU time zone could be preferred). We're looking for somebody who has some work experience (at least 2-3 years or even much more) working in HR and or Recruitment. Ideally, but not necessarily with experience working with an advertising agency, e-commerce or other online business, and understand the roles within our organization (copywriting, media buyer…).
This is a 100% full time, remote and "full focus" position.
We'd love to meet you! If you'd like to learn and grow in e-commerce while working with an international, fun, and energetic team – come join us!
As our HR Leader and Recruiter, you will spend the majority of your time doing the following:
Develop and implement HR strategies and initiatives aligned with the overall business strategy
Manage the recruitment and selection process
Support current and future business needs through the development, engagement, motivation, and preservation of human capital
Develop and monitor overall HR strategies, systems, tactics, and procedures
Learn and find new tools to manage remote teams
Nurture a positive working environment
Oversee and manage a performance appraisal system
Maintain a pay plan and benefits program
Assess training needs to apply and monitor training programs
Report to management and provide decision support through HR metrics
Ensure legal compliance throughout human resource management
Job requirements:
We are a perfect match if:
You have superb English communication skills both verbal and written
You a college or Bachelor's degree in any relevant field (we care more about your professional experience)
You have proven working experience as an HR manager or other HR executive
You are people-oriented and results-driven
You have demonstrable experience with human resources metrics
You acquire knowledge of HR systems and databases
You have the ability to architect strategy along with leadership skills
You have excellent active listening, negotiation and presentation skills
You are competent to build and effectively manage interpersonal relationships at all levels of the company
You have in-depth knowledge of labor law and HR best practices
You're flexible, open-minded and a team player with a good sense of humor
You are self-driven, eager to learn, and comfortable in a remote work environment
You adapt to new challenges smoothly with an entrepreneurial attitude – we are a flexible start-up always open to experimenting with new platforms, tools, ideas, and opportunities
Deadline for applications: 21.02.2020.