HR Manager - Regional Delivery Center EMEA
Beograd
11.10.2019.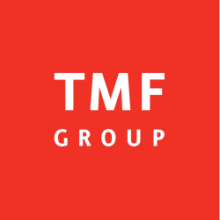 About TMF Group
TMF Group is a leading global provider of high-value business services to clients operating and investing globally. We focus on providing specialized and business-critical financial and administrative services that enable our clients to operate their corporate structures, finance vehicles and investment funds in different geographical locations.
Our core services can help companies of all sizes with HR and payroll, accounting and tax, corporate secretarial, international corporate structuring, fund administration and structured finance – whether a company wants to globalize, or whether they need support to streamline existing operations.
With operations in more than 80 countries, TMF Group is the global expert that understands local needs. Global reach, local knowledge: helping to do business seamlessly across borders.
HR Manager - Regional Delivery Center EMEA
Belgrade
Job purpose
HR Regional Delivery Center will provide HR administrative services and other HR tasks and processes as well as advice and user support on the HR questions and use of HR systems.
HR Manager for EMEA&WEBEN will focus on service delivery, performance management and efficiency ensuring excellence of services and compliance with both - internal procedures and external requirements. S/He will be responsible for providing deep operational knowledge, monitoring capabilities and will act as first point of contact for day to day operational client`s requests.
RDC HR Manager for EMEA will report directly to RDC HR Delivery Manager for EMEA.
Key responsibilities
Oversees and actively participate in all service delivery, organization of work and enhancing operational efficiency for service delivery
Upholds service quality and stands as knowledge adviser
Ensures there is adequate local service expertise
Accountable for productivity
Drives the implementation and execution of performance management reviews
Accountable for process optimization
Acting as first point of escalation
Key requirements
3-5 years of relevant experience, preferably in an international organisation in an HR Operations Delivery / Shared Service lead role or equivalent level
Bachelor degree in HR, Labour Law, Labour Psychology or Business Administration
Strong business and HR operating model experience (HR processes, systems and tools), ability to engage with the business and understand their goals and needs
Fluency in English is mandatory. Any other European language will be taken as an advantag
Advanced MS Excel and MD PowerPoint skills
Experience with project based working in a complex or professional services environment
Proven experience in change management and functional excellence continuous improvement
Analytical and problem-solving skills
Able to handle multiple tasks and meet deadlines
Working at TMF Group offers
Learning opportunities: you will work with highly experienced colleagues who are ready to share their knowledge, and will receive the opportunity to work on diverse and complex client requests. You will also be able to apply for and be supported for training.
Value-driven work environment: you can expect integrity and respect from all your colleagues and your leadership team.
Teamwork: an environment where we learn from our mistakes and work together to improve our processes continuously. A no-blame culture where teamwork is important, valued and lived daily.
Ambition: we are a growing company in which we constantly look for the next opportunity and where all ideas are welcome.
Deadline for applications: 11.10.2019.
TMF Services d.o.o. Beograd
TMF Group je globalna kompanija koja se bavi pružanjem finansijskih usluga internacionalnim klijentima. Osnovana je 1988. godine u Holandiji i tokom narednih 20 godina poslovanje se proširilo na globalni nivo. Danas, TMF Group posluje u preko 83 zemlje širom sveta i ima 125 kancelarija.
Fokusiramo se na pružanje specijalizovanih i za poslovanje bitnih finansijskih i administrativnih usluga koje našim klijentima omogućavaju lakše poslovanje na različitim geografskim lokacijama.
TMF Group-a ... Saznajte više
Iskustva zaposlenih
"Goran Stojanović - Global Head of Talent Sourcing
"
Više o poslodavcu