Oglas dostupan i osobama sa invaliditetom
Oglas dostupan i studentima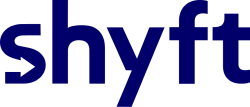 We are looking for a:
HR Recruiter
Belgrade
Do you want to work in a company where your career can skyrocket? Would you like to join a team of creative, highly skilled, and engaged professionals?
We are bold. We challenge the status quo. We take care of each other. We are the advocates of having fun hard but working smart. We are Shyft, the pioneer of technology in the moving industry. Our goal is simple, to change the way people move.
So, are you ready to hire people who help change the way the world moves?
Who are you?
You are a team player. You believe that when there is unity, there is strength. You are a proponent of the saying that "if everyone is moving forward together, then success takes care of itself."
There's no greater negotiator. You excel in settling differences. You are aware that compromise and agreement can be reached without argument and dispute. You know there is always a way to find a win-win situation for all.
You are on top of it all. You make sure that all tasks meet the requirements in an effective and efficient way. You believe that without measurement, there is no management. So, you know how to set a goal, manage the whole process and then success is inevitable.
You take the things into your own hands. You are a firm believer that taking initiative is a form of self-improvement. You don't wait for things, but you go out and make it happen.
Unfortunately…
We will not be a good fit for you if: You enjoy a structured, corporate world. You'd rather work alone, and are more of an introvert. You don't like dynamic environments. You haven't held a similar role for at least 1 year.
The nitty-gritty stuff.
If you are still reading this... Here's the deal. You will be a part of Shyft's recruitment team, reporting to the Head of Talent. You will develop and execute recruitment strategies. You will source and engage candidates, conduct interviews and map out candidates for open positions.
6-month expectations
Get to know and be able to explain Shyft core values and concepts clearly to candidates.
Have knowledge of Shyft's competitors and be able to source and hunt for candidates.
Get familiar with the Shyft Moving platform and be able to clearly communicate aspects of it to candidates.
Familiarize with the ATS & HR tools the recruitment team utilizes.
Report on key metrics and have a growing SLA for the period of the initial 6 months.
Help out with setting up Recruitment events hosted by Shyft 12-month expectations
12-month expectations
Start devising/redesigning the recruitment roadmap for assigned teams you will be recruiting for.
Attend relevant HR Conferences and Congresses.
Handle of-site US-based sourcing and hiring for more senior roles.
Manage Recruitment events and their execution.
Contribute to Series B level of funding from a Recruitment standpoint - hiring over 100.
Deadline for applications: 31.10.2019.