Head of the laboratory
Inđija
08.04.2020.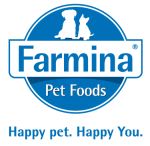 Farmina Pet Foods is a nutrition company, related to high-quality pet food. Italian family company with 50 years of experience specialized in animal nutrition. It has long history of innovation and collaboration with University in cruelty free environment. Nature is our inspiration, the Science our method. Company was founded in 1965 when Mr. Francesco Russo founded the Russo Mangimi company specialized in animal nutrition. In 1999 Dr. Angelo Russo, son of the owner Francesco, driven by a passion for animals from affection decided to operate in the pet food category with a new perspective, setting itself the ambitious goal to develop foods that are the result of scientific studies centered on the pet and his well-being. In Farmina we believe that making a food with a great taste and palatability for the dog or cat is a goal that can only be made with a careful selection of raw materials. The wellbeing of animals is the value guide followed by Farmina to achieve complete and balanced food, able to assure for dogs and cats of every age, race and weight. For this reason, Farmina chooses products with careful choice of the best ingredients. Today Farmina has four factories and sale in more than 60 countries in the world on 5 continents. We are a great family with an Italian heart and what unites us is the great dream that lives in the heart of anyone who loves their pet: make them happy because their happiness comes from our own. Happy Pet, Happy You.
HEAD OF THE LABORATORY
Responsibilities and work tasks:
Manages and organizes work in the laboratory;
Trains lab technicians and assistants on the correct use of lab equipment, in addition to mentoring and disciplining lab staff;
Make sure that chemists and microbiologists follow industry standards and safety regulations for handling and disposing of test samples;
Responsible for purchasing lab supplies or preparing ordering lists;
Performs analyzes in the internal laboratory;
Responsible for the accuracy of analytical results;Performs analytical quality control;
Performs additional quality analyzes and checks with "external" laboratories;
Keeps every record of analytical test results from the laboratory of the factory itself;
Daily making and checking report from wet NIR results from process control
Daily making final report about chemical and sensoric analysis for wet food
Daily checking and verification of register of entering raw materials;
Establishing specimen preparation procedures; developing and implementing analytical procedures; evaluating laboratory information; consulting with third party laboratory providers; reporting results according to Programs and customer requests;
Maintains Quality Control laboratory equipment performance by establishing quality standards; developing operations, quality, and troubleshooting procedures; ensuring staff compliance;
Certifying instrument performance and calibration; arranging equipment replacement, service, and repair.
Organizing palatability tests and keeping records of them;Member of the HACCP team;

Regular reporting to the Formulist on the analyzes of raw materials and finished products;

Implements new programs, tests, methods, instrumentation, and procedures by investigating alternatives; preparing proposals; developing and performing parallel testing; monitoring progress;

Maintains laboratory staff by recruiting, selecting, orienting, and training employees and provides all records for training to HR;

It is obliged to implement the established measures according to regulations and acts on safety and health at work and environmental protection, fire protection and to apply the prescribed personal protective equipment;
Respects the documents and procedure SRPS ISO 9001: 2015 and HACCP;
Performs other tasks at the director's order.
Requirements:
Type of professional qualification
University degree in technology or chemistry
Degree of professional education
Working experience
Minimum two years of work on similar jobs in the international environment companies
Knowledge and work ability
Excellent computer skills (MS Office package, Internet, other software required for everyday business of the company)
Practical and theoretical knowledge in the field of factory product quality control
Proficiency in English and / Recommendable Italian
Organizing skills
Practical and theoretical knowledge of business organization and direct management
Capability for teamwork
Other skills
Positive attitude
Problem-solver
Relational skills
Responsibility
Responsible for his/her work to the immediate superior, General Manager and CEO
The workplace will be in Indjija.
We offer:
Work in young and dynamic environment
International environment
International experience
Great challenges
We offer you an experience working in growing international team of professionals, as well as a competitive compensation package.
To apply, please send your resume. We will directly contact candidates whose qualifications meet our needs to proceed with the application process. Query is open till job position is filled
We will only consider applications submitted in English
Deadline for applications: 08.04.2020.
Farmina Pet Foods doo
SRBIJA, Inđija, Save Kovačevića bb
PIB: 104396403
Matični broj: 20157658
Više o poslodavcu