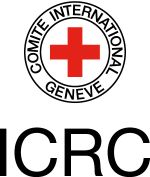 The International Committee of the Red Cross (ICRC) is a neutral, impartial and independent humanitarian organization that works to protect and assist people affected by armed conflict and other situations of violence. To find out more about ICRC mission and its activities visit www.icrc.org. The ICRC ICT division is responsible for designing, implementing and supporting ICT solutions for more than 13'000 of its employees worldwide.
The ICRC is looking for a suitable candidate to fill the following position:
ICT Software Integration Engineer - L3 Support Specialist
(Location: Belgrade)
MAIN TASKS
Being SME for the new applications, integrate them (or new versions of applications) into the ICRC information system
Collaborate with the infrastructure teams (network, system, monitoring) to carry out these integrations
Be the escalation point for L1 and L2 teams for complex cases and requests that could not be fulfilled and maintain/enrich knowledge base accordingly (to enable problem to solve without support activities)
Support the Project Manager and the Business team in their relationship with the external provider
Monitor, manage the prioritization and fulfill incoming requests/ technical issues opened by the users, contributing to the evolution and the maintenance of the application / tools
Anticipate, identify and investigate document recurrent data and technical/functional issues (optimization) and actively participate in release and deployment of new features/versions (testing and remote training)
REQUIRED PROFILE
University degree in technical field or equivalent 4 years' experience in well processed and documented software integration
Strong technical expertise to solve and understand deployment issues
Experience working with Microsoft IIS, SQL and Apache servers
Authentication (SAML and Kerberos) knowledge and network performance troubleshooting knowledge (Fiddler, Wireshark)
Experience in using corporate service management tools (Ticketing tool, JIRA, TFS) as well as with help desk procedures (ITIL), user support or system maintenance
Expertise in use, deployment or training on information systems
Very good command of English (oral & written)
Very good analytical skills, ability to work in local or remote teams as well as independently
Excellent time and task management skills (project management notions) as well as communication skills; proven interpersonal skills and ability to interfere with or coordinate stakeholders across different teams (internal or external), with or without direct hierarchical relation, for specific support activities
End-user service oriented, open-minded and adaptable
ASSETS
French language knowledge
Experience with Azure Cloud or other Cloud providers (Google, AWS)
TFS or JIRA administration
Integration automation through scripts (PowerShell, bash, etc..) is a plus (CI/CD)
WHAT WE OFFER
Work and progressive professional development in an exciting ICT environment using the latest technologies
An inspiring opportunity to practice your profession in a humanitarian and multicultural organization
Stimulating benefits package
If you are interested in this position, please send us your CV and a Motivation letter in English only.
Only short-listed candidates will be contacted.
Deadline for applications: 14.03.2020.