Info Desk Representative
Beograd, TC Galerija Belgrade
04.08.2021.
ugovor
puno radno vreme
1. i 2. smena
dostupno studentima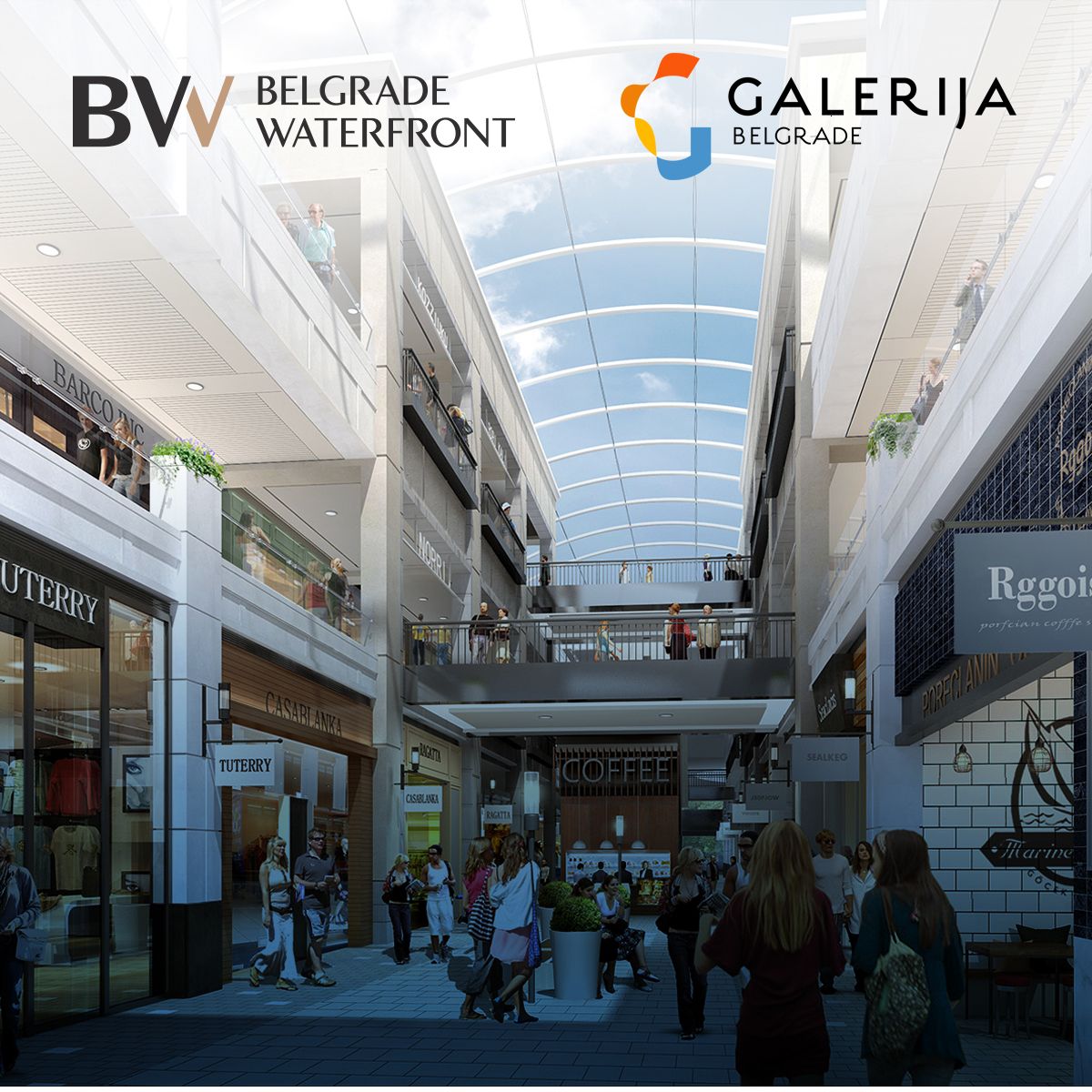 Belgrade Waterfront is a monumental urban revitalization project worth US$ 3 billion, creating a new city center and a new international destination. Our sustainable and modern mixed-use developments energize and diversify local economies. Belgrade Waterfront transforms this neighborhood by implementing the principles of sustainable development, creating new public spaces, introducing benefits for moving pedestrians and bringing cultural content to the heart of Belgrade.
Galerija Belgrade as new retail, dining and leisure venue at the bank of Sava river, will be one of the focal points of Belgrade Waterfront and the new urban hub in the heart of the Serbian capital.
Join us and become the member of Galerija Belgrade team as:
INFO DESK REPRESENTATIVE
Belgrade
YOUR AGENDA:
Overseeing all receptionist and secretarial duties at our info desk spots of the Shopping Mall
Warmly welcome and greet all guests, customers, tenants and employees of the Shopping Mall
Be the first point of contact for all guests when they enter the Shopping Mall, determine their specific needs and deliver customer experience above expectations
Answering guest questions, offering guest support, guiding and advising, following agendas and scripts
Always provide highest quality of guest service
Must act as a concierge and be knowledgeable of all major events in the Shopping Mall
Keep info desk tidy and presentable with all necessary materials
Answer and forward all calls in a professional manner
Receive, sort and distribute daily mail/deliveries
Enter data and assist with other administrative tasks as needed
Fax, scan and file documents
Monitor office supplies
Make supply orders when needed
In charge of parking services payment
Flexible working hours, including weekends and holidays
Perform other duties as needed
YOUR QUALIFICATIONS:
Proven work experience as a Receptionist, Front Desk Representative or similar role
Proficiency in Microsoft Office Suite
Hands-on experience with office equipment (e.g. scans machines and printers)
Bilingual speaker– Serbian & English
Professional attitude and appearance
Excellent written and verbal communication skills
Ability to be resourceful and proactive when issues arise
Excellent organizational skills
Multitasking and time-management skills, with the ability to prioritize tasks
Strong customer focus
Customer service attitude
Excellent communication skills
WHAT WE OFFER:
Work in an international environment
Opportunity to work on one of the most prestigious projects in our region
Competitive compensation package
Outstanding opportunities for career growth and development
If you are confident that you meet the above requirements and you are interested in developing your career in a dynamic international organization, please send your application.
Please note that only short-listed candidates will be contacted.

Beograd na vodi d.o.o.
Srbija, Beograd, Karađorđeva 48
PIB: 108608107
Matični broj: 21033391
Više o poslodavcu