Oglas dostupan i osobama sa invaliditetom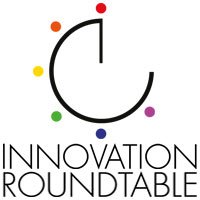 Innovation Researcher and Consultant for Corporate Innovation Conferences
(remote)
Innovation Roundtable ApS, Copenhagen
Position open exclusively to candidates with exceptional English language skills.
Innovation Roundtable ApS, Copenhagen
Perfect opportunity for anyone who wants to work for the leading international network of innovation managers and get the chance to interact with innovation executives from multinational companies around the world by conducting and feeding back research on best innovation practices in subgroups and helping them connect in meaningful ways. The job entails a good deal of new business development.
Who are we?
Innovation Roundtable® is the leading network for innovation executives in large multinational firms.
We are a team of international, enthusiastic and passionate people based in Copenhagen. Every year we organize a range of conferences with 150-200 attendees on various innovation management topics in Europe, China and USA as well as an annual Innovation Roundtable® Summit in Copenhagen attended by 700 corporate innovators, the world's largest gathering of its kind.
You can learn more about our many conferences and the Summit here:
Innovation Roundtable Events & Innovation Roundtable Summit.
What is the job?
You will be involved in doing research on innovation practices in multinationals, facilitating collaboration between innovation executives from multinational firms, and moderating subgroups on selected innovation topics.
Your outstanding research and analytical skills and your (growing) knowledge of innovation practices will be used to:
Conduct best practice research on selected innovation topics, e.g. business model innovation, culture of innovation & entrepreneurship, lean startup, innovation in ecosystems, digital innovation, startup collaboration, design thinking etc.
Identify new business opportunities for strengthening our business as well as developing it in new meaningful directions
Moderate subgroups on selected topics, ensuring that selected (leading) corporate members benefit from our research and from knowledge sharing on their key expertise at dedicated events – and between events on our online network of innovation professionals
Facilitate relevant connections by engaging our community to work together on tangible collaboration opportunities and shared topics of interest in innovation management
Assist and drive cross-company task forces for peers to jointly develop solutions to shared challenges on how to drive and organize innovation in large firms
What do you need to do this job well?
Understanding of innovation in large firms (ideally a Masters or PhD in innovation and/or a background in innovation) or the ability to very quickly get up to speed
Excellent academic achievements ("best in class" top performer) or other extraordinary accomplishments
Vision and strategic mindset
True passion for innovation in large firms
Sharp analytical approach to solving challenges and a capacity for research
Self-motivation and a strive to make a difference
Attention to detail
Excellent writing skills in English
Ability to work independently
Outstanding communication and interaction skills
Entrepreneurial spirit
What do we offer:
This is a unique and challenging job where you will have every opportunity to develop your skills and your understanding of innovation management in large firms throughout Europe, Asia and the USA. You will gain:
Extensive learning experience on innovation management within multinational firms
A high level of responsibility from the get-go
A mix of teamwork and independence
Experience in communication with high-level innovation executives and senior managers in the top 1 billion Euro firms
Opportunity to use your theoretical knowledge about innovation in interaction with practitioners and in developing programs
Ability to work remotely
Interested?
We screen applications continuously, so please apply as soon as possible. Make sure to include both your CV and Motivation Letter!
Send us your CV, motivation letter and your grade list electronically.
Deadline for applications: 30.01.2019.