Instructional Designer
Beograd
21.02.2020.
ugovor
puno radno vreme
dostupno osobama sa invaliditetom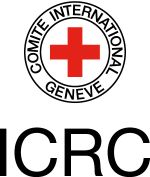 The International Committee of the Red Cross (ICRC) is a neutral, impartial and independent humanitarian organization that works to protect and assist people affected by armed conflict and other situations of violence. To find out more about ICRC mission and its activities visit www.icrc.org
The Digital Learning Production Centre works closely with the ICRC Learning and Development Division in producing Digital Learning Resources like micro-learning modules, responsive modules, tutorials, short animations, training videos, etc.
ICRC's Digital Learning Production Centre is seeking a creative, tech-savvy Instructional Designer with experience in building engaging learner-centered learning solutions. As an Instructional Designer on this team, you will develop either fully online or online parts of the blended learning paths that support all the ICRC employees worldwide. If you are passionate about adult learning, fluent in English and hold a solid command over different eLearning tools, this job is for you!
The BSSC is looking for a suitable candidate to fill the following position:
INSTRUCTIONAL DESIGNER
(location Belgrade)
MAIN TASKS
Collect input from all relevant internal and external stakeholders and translates it into a learning content
Revise and rewrite content to shape it for learning needs
Produce eLearning modules storyboard maintaining direct contact with the ICRC key stakeholders
Determine learning objective and the sequence in which to address them (analyze and organize content, design solutions, write storyboards and scripts)
Analyze and select learning tools and technologies available to create an efficient and enjoyable learning experience
Provides exercises and activities that enhance the learning process
REQUIRED PROFILE
Bachelor's degree in Business, Education, Communication and/or equivalent combination of 5 years minimum of professional experience in training related field and/or working with learning technologies
Knowledge of learning theories and instructional design models
Knowledge and Experience in writing effective instructional text, audio and video narration scripts
Experience in the use of eLearning authoring tool; experience in using the Learning Management System is an asset
Excellent verbal and written communication skills in English language; other languages (French or Spanish) an asset
Experience in working in an international context is an asset
Very good analytical skills, able to work in teams as well as independently and open to innovative approaches
Ability to work in respect of process and deadlines
Flexible, systematic, proactive and with good relationship-building skills
WHAT WE OFFER
A work and progressive professional development in an exciting international humanitarian environment
An Agile working environment with opportunities to explore and contribute in various tasks and responsibilities
An inspiring opportunity to practice your profession in a multicultural organization
Stimulating benefits package
If you are interested in this position, please send us your CV and Motivation letter exclusively in English.
Only short-listed candidates will be contacted.
Deadline for applications is 21.02.2020.
Medjunarodni komitet Crvenog krsta
SRBIJA, Beograd, Vladimira Popovica 38
PIB: 102474882
Matični broj: 17744968
Više o poslodavcu