Integrated Media Specialist
Beograd
04.03.2021.
ugovor
puno radno vreme
dostupno studentima
dostupno osobama sa invaliditetom

Most people see a lamp.
You see relationships with customers.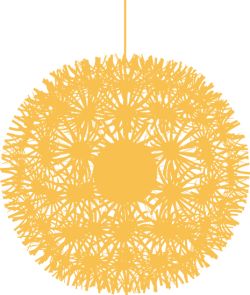 Integrated Media Specialist, Marketing department, IKEA South East Europe
You see things a little differently. So do we. We believe that what you value is more important than what your CV says.
We offer positions that will challenge your skills and let you grow. Come see things a little differently with us.
About you
Proven advanced training in Marketing, Communications, Media, Business Management or equivalent
Minimum of 2 years experience in the field of media planning and wider knowledge of digital platforms
In-house marketing experience or working within the agency
Advanced knowledge of Excel and Google analytics
Strong communication and influencing skills in written and spoken English
Time management and project management skills and ability to multitask
Knowledge of digital marketing trends would be consider as a plus
Strong analytical and organizational skills
Proactive approach and willingness to learn new things
About the job
Our mission is to enable extraordinary growth by supporting the markets in a new era of meeting the customer. We will empower the markets to realize a simple, unique, and seamless meeting. We will provide our markets with economy of scale and exceptional quality in common solutions for all. We will organize for efficiency and effectiveness.
About the assignment
Provide media input into the design of the Global Media Framework
Contribute to the definition of business cases, including presentations
Contribute to building relationships and key conversations with selected media and stakeholders including representation externally with/without Media Agency Holdings
Provide input to the media agenda with Media Agency Holdings to drive media efficiency and effectiveness
Contribute to the deployment of media projects to drive continuous improvement by capturing and analysing the appropriate data and media performance analytics, metrics and insights in order to take the right decisions
Enable the markets regarding their media channel strategy through the adoption of methodologies, data dependencies & flow as well as data & media performance analytics for tools such as econometric modeling and attribution modelling to maximize the ROI from our media spend
Support the econometrics program including data & media performance analytics securing data collection and data output
Enable the sharing of best practices, success stories and innovation initiatives and learning content for media competence development in the markets
Make media data available/understandable/actionable by by monitoring, collecting and analysing the appropriate metrics and insights for continuous improvement and decision making
Provide subject matter support for the country teams, keep them informed on planned deliveries and together with the countries secure the right balance between media effectiveness and efficiency
IKEA South East Europe is an exciting and empowering region with great growth agenda in all countries – Croatia, Romania, Serbia, Slovenia and Ukraine. We currently operate 5 stores and we will open 2 new ones in the upcoming period.
We strongly encourage and warmly welcome applications of people of all cultures, backgrounds and experiences because we believe that diversity in IKEA makes us stronger.
Join IKEA now and apply for the position in English.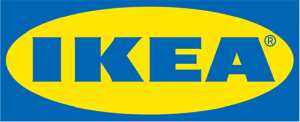 IKEA Srbija d.o.o.
Prešli smo dug put od trenutka kad je 1943. godine Ingvar Kamprad osnovao kompaniju IKEA. Od sitnog švedskog biznisa, gde su se proizvodi prodavali putem kataloga, IKEA je postala jedan od najpoznatijih svetskih brendova za uređenje doma. Robna kuća IKEA Beograd Istok otvorena je 10. avgusta 2017. godine. U svom asortimanu robna kuća ima oko 9.500 funkcionalnih i pristupačnih proizvoda za uređenje prostora i doma po cenama toliko niskim da ih može priuštiti većina građana. Kompanija IKEA…
Više o poslodavcu