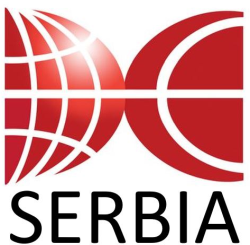 Our Canadian client is working on resorting/renovating small homes and converting them into rental units. A portion of the project is creating the building permit application and cost estimates.
We are looking for:
Interior Designer - Architect
Novi Sad
A strong understanding of the English language will be a requirement and an ability to follow detailed instructions in English will be very helpful.
Specific project you will work on:
Create permit packages for residential home renovations
Duplex/triplex conversions
Drawings packages for city permitting including site plans, floor plans, section view, and detailed layouts
Project estimates – material cost and labour cost estimates
Primarily focused on the Canadian market – single family homes
The ideal candidate:
Manages small design projects and identifies materials needed
Conducts space planning, concept/schematic development, and design development
Develops innovative design concepts which are practical, aesthetic, safe and conducive to intended purposes and function which is reflective of client goals and within project budget
Renders conceptual design ideas and prepares 2D presentation/design drawings
Confirms that preliminary space plans and designs concept are safe, functional, aesthetically appropriate, and meets all public health, safety and welfare requirements, including code, accessibility, environmental, and sustainability guidelines
You will need to have:
Completed a University Degree or Highschool Diploma
Minimum 1 years working experience in Residential Interior Design
Working knowledge of interior design principles/theory
Very proficient with AutoCAD or ArchiCAD
Attention to detail with focus on balancing quality design with project schedule
Strong written and verbal communication skills in English
Highly organized and able to meet sensitive time deadlines
Ability to use ArchiCAD or Revit is considered a plus
Exposure to the USA or Canadian Building Code considered a plus
Please note: All our work and communication with clients is done in English. English language proficiency is a requirement. Our office is located in Park City, Novi Sad.
Average salary: 550 - 900 EUR
If you are interested please apply directly to this site electronically and send your resume and sample drawings of home construction (if available).
Deadline for applications: 20.03.2020.