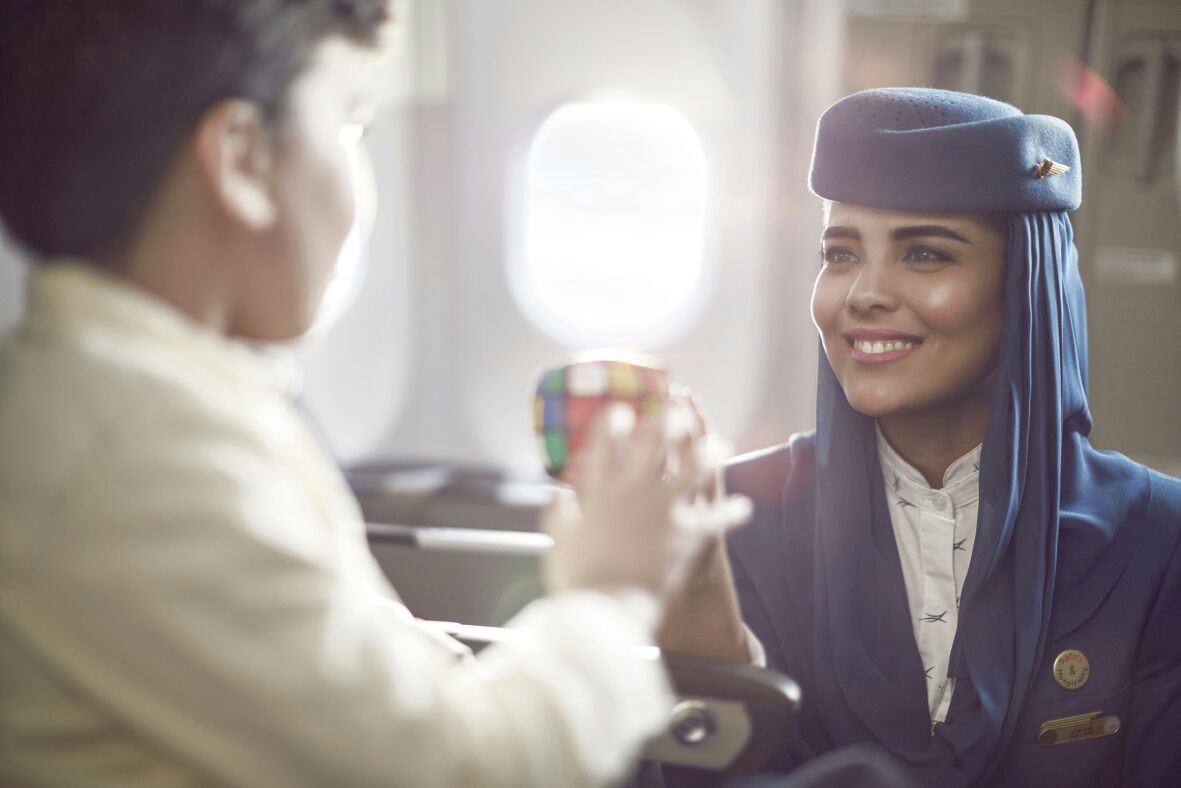 Saudia Airlines is the national carrier airline of Saudi Arabia, based in Jeddah. The airline's main operational base is at King Abdulaziz International Airport in Jeddah, King Khalid International Airport in Riyadh and King Fahd International Airport in Dammam are secondary hubs. The airline is the third largest in the Middle East in terms of revenue, behind Emirates and Qatar Airways. It operates domestic and international scheduled flights to over 85 destinations in the Middle East, Africa, Asia, Europe and North America.
For more information please visit www.saudia.com
Saudia Airlines is one of the largest Airlines in the Middle East and a World class Sky Team Alliance airline that seeks
INTERNATIONAL FLIGHT ATTENDANTS
to fly around the World for its Domestic & International network
STANDARD QUALIFICATIONS:
Minimum of High School Graduate;
Previous experience not required;
With minimum arm reach of 212 cm;
Proportional height and weight;
Intermediate English knowledge is required (to present the certificate if applicable);
Must have pleasant personality and appearance.
BENEFITS:
Competitive Tax-Free Salary and Applicable Allowance;
Free Fully Furnished Shared Air-conditioned Accommodation;
Medical Treatment & Insurance as per SAUDIA Policy;
Free & reduced Tickets as per SAUDIA Policy.
AGENCY:
Interested Candidates with above qualifications will have to send scanned valid documents in English electronically, which include: (CV) Curriculum Vitae with a photo, two (2) recent photos full body & passport size, copies of completed school certificate translated in English and scanned Passport or National ID card.
Screening Location: Each eligible applicant will be invited for preliminary screening in Belgrade.
Final Interview: Metropol Hotel, Belgrade
Base: Kingdom of Saudi Arabia
Deadline for applications: 27.03.2019.