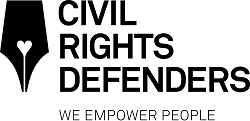 INTERNSHIP AT CIVIL RIGHTS DEFENDERS
Civil Rights Defenders invites all interested students and graduates of social sciences to apply for an internship at its Regional office in Belgrade.
Civil Rights Defenders is an international non-governmental organisation founded in Stockholm, Sweden in 1982. Both independently and by supporting its wide network of partners, it strives for civil and political rights across four continents through advocacy, public campaigns and a range of other activities.
More information about the organization can be found at: https://crd.org/
Description of responsibilities:
Interns will have the opportunity to participate in the programme work of the organization - research, drafting reports, participation in work with partners and assisting in the organisation of various project activities, such as debates, conferences, workshops, trainings etc.
Who can apply and how?
The ideal candidate is a current student/recent graduate of a social science faculty, not younger than 18. This position requires excellent English language skills, a proactive approach to researching and a strong dedication to working for 4 months in a multicultural environment.
Civil Rights Defenders is not in a position to pay any remuneration or cover expenses incurred by the intern; Civil Rights Defenders will cover the monthly public transportation expenses for the intern.
Applications should be submitted electronically. Candidates are expected to send their CV and cover letter in English, explaining why they are the right person for the position.
Interviews will take place throughout the duration of this post.
The deadline for submitting applications is 31.07.2019. The internship will begin on 19.08.2019.