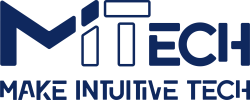 MITech Eastern Europe
MIT Make Intuitive tech is a Swiss company that edits software for trade finance banking systems since 1984. MITech Eastern Europe is the R&D hub of the company, based in Belgrade. The team is composed of 4 people in Belgrade and is rapidly growing.
To reinforce its Development team, MITech Eastern Europe is looking for an Architect/Developer to start as soon as possible.
JEE Architect & Developer
Belgrade
Main Duties and Responsibilities include, but not limited to:
Defines the structure of our proprietary 5G software solutions framework, their interfaces, and the principles that guide its organization, software design and implementation.
Collaborates with the development team leader to provide technical guidance, training and mentoring to development teams on Solution architecture and Technical designs.
Responsible for the quality and delivery of the App Dev software activities, including adherence to development standards, software design and code reviews, security standards.
Represents the company during technical / architectural discussions with our clients
Deliver non-functional documentation (architecture, technical requirements, installation, configuration…)
Assist project team for non-regression tests as well as technical and functional specifications
Coordinate, follow-up developments and quality control in tight collaboration with development team leader.
Ensures that the solution design align with the Target Architecture for the project.
Defines and supports reusable application components from a business and technology perspective.
Partners with other Tech Leads and Dev Leaders in driving modular, services-oriented integration and solutions architectures.
Experience required:
8 years' experience in a similar position
Development in Java J2EE stack
Significant experience with application servers (WebLogic, Jboss, Websphere) and database technologies (Oracle, DB2, and/or SQL Server).
Code quality knowledge (such as Sonar) and programming paradigm best practices (Functional and OO development, Async, Patterns…)
8+ years practical programming (hands-on) experience (OOAD, Java EE, Web Services Technologies, SOAP and/or REST).
Experience in UI/Web Development (JavaScript, CSS, Ajax, Dojo).
Deep knowledge of building consumer facing and web applications.
Preferred experience with implementing applications on the cloud
Strong understanding of best practices around website security
Significant experience in capacity planning, systems performance analysis and optimization in a distributed environment.
Strong knowledge of programming documentation processes/procedures.
Critical soft skills required:
Great command of English language is an absolute must. French would be a plus.
Natural Leader. Ability to form an architecture vision, ensure that technical pre-requisites are met and personally accountable on all executional details.
Experience in communicating plans with management and clients
Excellent time and task management skills
Problem-solving and resolution oriented
Capable to work both within a team and also independently to meet the deadline
Curious regarding new technologies (with assessment and evolution proposals to the Management)
Innovative, out-of-the-box thinker and willingness to push the envelope with creative solutions.
Experience providing guidance, training and mentoring to developers and designers on solutions and design experience influencing team members, other architects and management.
Strong interpersonal skills with ability to collaborate across various groups, build relationships and manage effectively in a matrix organization
Education:
University degree or equivalent of Computer and information Sciences and other field that is relevant to the assignments
What we offer:
A position in a fast-growing R&D hub of a reputable Swiss-based company.
Attractive salary
Optimal working conditions with a relaxed atmosphere
International travel to customers or leads' meetings
Opportunity for personal growth
Deadline for applications: 12.03.2020.