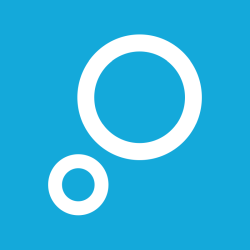 JavaScript front-end Developer
Novi Sad
About the company:
Blueberry.io is a full-stack agency with its headquarters in Prague, Czech Republic. We create digital worlds, like websites and apps, from front-end to back-end, in industries such as banking, the sports betting sector, NGOs and many others.
We are working on interactive applications for managing personal finances, negotiating non-banking financial services, purchasing specialized products, and reserving parking spots online in private parking areas around Prague. We don't just develop for clients though; we're also working on internal projects. As a Blueberry member, you'll gain not only a bunch of new friends but also have the opportunity to work in a friendly atmosphere and informal environment.
About the position:
We're looking for a JavaScript front-end developer to join our Serbian team. We need someone with a good knowledge of JavaScript and experience with APIs. Knowing other frameworks apart from React (e.g. React Native, Angular or Node.js) is a plus, as well. If your understanding of React isn't 100 percent, we will teach you the rest. Lastly, we have some typing projects where we work in TypeScript or Flow.
Your work will consist of:
Development of our client's applications independently
Code reviewing with your team
Taking care of work estimations for new and existing projects
Mentoring less skilled developers
What we need from you:
Strong knowledge of JavaScript and usage of ES6 features
Knowledge of communication with REST API / GraphQL
Intermediate level of English and good communication skills
Basic knowledge of HTML5 / CSS3
Knowledge of the basics of testing (unit, integration, end-to-end)
Experience with Git and code collaboration in teams
Passion for code quality and experience with improving page performance
Interest in learning new technologies and self-growth
The best thing about all of this:
We are offering an independent working environment, diverse projects, fast decision-making processes, flexible working hours and interesting benefits.
Every year, we organize team buildings and various meetups, attend conferences as React.js Conf. or Reactive and we can't forget about the Christmas party. Be sure to put it in your calendar, as you will be invited ;)
Our team buildings are mostly in Prague, so you have the opportunity to travel abroad
If you have any personal desires of implementing or mastering new skills and technologies, we are very open to hearing them
You can invest 10% of your work time to self-study — awesome, right?
You will get MacBook Pro along with all necessary equipment which will help you get the job done
You will be provided with a mentor for developing your skills in the area of your interest
At last but not least — a human approach from our bosses!
Want to know more? Take a look at www.blueberry.io
Deadline for applications: 21.07.2019.