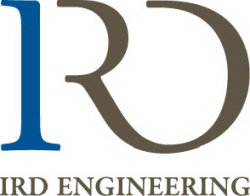 IRD Engineering is a leading Italian engineering consultancy offering comprehensive solutions worldwide for a wide variety of infrastructure schemes. Totally independent from any construction or industrial group, we provide planning, design, supervision, and technical assistance services covering all phases during a project implementation, both for public and private clients. The company is ranked among the Top 225 International Design Firms compiled by Engineering News Record. More information about us can be found at: www.irdeng.com
Due to the growing number of projects under implementation and to the increasing amount of business opportunities, we are aiming to recruit new members for our Business Development Team. Positions are to be based at our premises in Belgrade.
We are looking for:
Junior Business Developers
in the Engineering Consulting Sector
Belgrade
Tentative start date: February 2019
The selected candidates will receive on-the-job training in commercial management for multilateral institutions and in the overall preparation of bidding documents for tenders funded by the EU, the EIB, the EBRD, the WB, and other important Development Banks. After a one-year contract period, those candidates that are identified with the most potential will be offered a permanent contract.
The preferred characteristics of the potential candidates are the following:
University degree in engineering, architecture, economy, organizational sciences, English language and literature, business administration, marketing or in other relevant disciplines;
Excellent command of English and ability to communicate and write effectively in English;
High computer literacy. Proficiency in the use of MS Office;
Meticulous approach to work, eye for details;
Ability to work under pressure and meet deadlines;
Organised and results-oriented;
Good interpersonal and communication skills to work effectively within a culturally diverse and multi-disciplinary environment;
Well-mannered with proper work conduct, proactive and dedicated to achieving work tasks;
Prior professional experience is not required, but it is preferable;
Serbian citizens or foreign nationals with a valid working permit in Serbia are encouraged to apply.
If your profile matches criteria above, please send us your Curriculum Vitae, along with a motivation letter electronically.
Deadline for submission of applications: 29.01.2019.
We regret that only short-listed candidates will be contacted for an interview.