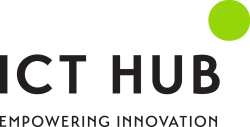 ICT Hub comprises a team of individuals dedicated to empowering innovation, both in smaller business systems that are fighting for their marketplace, as well as in corporations that are making significant efforts to improve their current industrial positions. Through a series of educational, mentoring and consulting activities, all aimed at building and strengthening the community inspired by innovative actions, ICT Hub provides professional support in strategic approach to innovation, improvement of the organizational culture and development of technological entrepreneurship, both to partners in Serbia and the region.
Junior Business Innovation Consultant
Belgrade
Job summary
This position provides an opportunity to test one's ability to gather and analyze important information based on a well-structured research, which is then tested and shaped into constructive recommendations and business proposals that can further be developed in cooperation with the clients. Immerse yourself in startup culture and build a career combining the best of both corporate and entrepreneurial worlds!
Your Consulting Responsibilities Would be:
To coordinate the scheduling of mentoring sessions and meetings with corporate partners, clients and stakeholders
To prepare the necessary presentations and materials needed for different kinds of meetings, events and workshops
To take part in facilitating meetings and workshops in ongoing projects with clients in order to better understand and identify their needs
To round up the necessary market research, analysis, pain points, opportunities and expected results for the client in order to build strong business proposals
To participate in designing business plans that rely on precise timelines, budgeting, necessary resources and relevant outcomes
To become the owner of your project and ensure the deadlines are met by tracking the progress and raising the red flag on time in case of any problems
To provide administrative support and help out other colleagues with the working process in order to make sure all activities are being conducted and implemented in a timely manner
Main Requirements:
Bachelor's Degree (preferably in economics, business management, organizational or technical sciences)
1-3 years of experience in a similar position or industry
Fluency in English
Understanding of the startup mindset and acquaintance with the Serbian startup ecosystem
Entrepreneurial spirit, inspired by innovative actions
Self-driven individual with a proactive approach in problem solving
Ability to multitask and organize oneself, efficiently coordinating a number of activities
Strong research and analytical skills
Being well presented and a good communicator
You will be joining a company whose mission is to empower innovation and challenge you, making it its top priority to invest in your professional development. Furthermore, you will get a once-in-a-lifetime opportunity to work on innovative projects which will enable you to meet many experts, consultants and well-renowned professionals from different industries and areas of work, opening a new way for you to enter the world of corporate innovation and innovation management.
Deadline for applications: 16.01.2020.