Oglas dostupan i studentima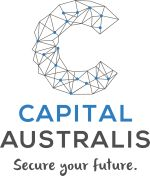 Traineeship at Capital Australis d.o.o.
Opportunity for full-time employment
Capital Australis d.o.o. is a growing company located in Belgrade that specialises in providing support to financial advisers in Australia. Financial advice is provided to individuals in relation to investments, tax, pension plans and other areas of their personal finances. We are searching for self-motivated and energetic individuals to join our team in the position of:
Junior Financial Planner (Paraplanner) - Traineeship
Belgrade
We are looking to hire multiple people for this position.
Details:
Applications accepted until 24 December 2019
Paid traineeship (February 2020 – May 2020)
Working hours: Monday to Friday, 8am to 4pm
Full-time employment starting in June 2020
Your responsibilities will include:
Preparation of financial plans and documents in English
Conducting reviews of investment products and strategies
Communication with financial advisers in Australia via email and Skype
Technical and administrative support
Working in advanced software
Financial modelling
Ongoing professional development and improvement
During your traineeship, we offer the following:
An exciting opportunity to kick-start your career in the financial services industry
A carefully designed training course coupled with job-specific tasks
Work in an English speaking environment
Ongoing support from our in-house English teacher
A friendly and supporting working culture
A company that invests in you
Become part of a young and growing team
An exciting and challenging profession
Team building events
Fresh fruit, coffee and tea every day
If you prove to be the right fit for our team and the job of a financial planner, you can expect the following perks and benefits from our company in the future:
Regular salary increases that match your performance
An evolving career with the opportunity for progression
Ongoing professional training and development
Regular English classes held by our in-house English teacher that will help you improve your spoken English & Business English writing and learn job-specific vocabulary
An opportunity to complete an Australian Diploma of Financial Planning and become a qualified paraplanner
Flexible working hours
Remote work
Private health insurance
Gym & fitness (FitPass)
Prerequisites:
You have completed or are in the final stages of a university degree in Economics/Finance or a related field
Advanced level of English
Excellent MS Word, Excel and PowerPoint knowledge
Required skills:
High level of analytical skills and attention to detail
Excellent communication and presentation skills
Highly developed planning and organisational skills
Good time management skills
Strong team culture
Willingness to learn and grow professionally
We require a Curriculum Vitae and a cover letter in English explaining why you are the right candidate for this role. If you are the right person for our team, send your Curriculum Vitae and cover letter electronically. Please note that only shortlisted candidates will be contacted.
Please refer to the following websites for additional information:
www.capitalaustralis.com
www.aboundparaplanning.com.au
Employee testimonials
'Working at Capital Australis is a one of a kind experience. It makes me feel proud when I look back at how much we have grown and accomplished since 2012, when I first started working here and we were a team of only 5 people. You will be surrounded by young and ambitious people who work really hard but still enjoy their job as it is unlike anything they have come across before. It's challenging and dynamic, makes you learn and evolve and every task is a different story. One thing is for sure, it never gets boring.'
Marija Grkovic, Head of Sector and Senior Paraplanner (7 years)
'What I love about working for Capital Australis is that it allows us to grow in our position. We start learning from scratch and then, as years pass by, we become experts and very detail-oriented. In a nutshell, we are a helping hand to financial advisers in Australia. The job is like solving a puzzle, and the result is a flawless financial plan that is sent to a client. We have an opportunity to deal with top-notch financial products and strategies aimed at helping individuals sort out their financial matters. If this sounds too complicated, no worries, we get help from our colleagues when needed or, at least, until we are ready to fly solo.'
Danko Suka, Team Leader and Senior Paraplanner (6 years)
'I feel proud to have been part of Capital Australis since 2014. I continue to expand my financial advising and paraplanning industry knowledge, while working in a supportive environment. I love that each team member is respected and their respective contribution is considered important. By working in a dynamic industry I have gained the utmost appreciation for legislative standards and frameworks, which ensure that the financial plans we provide are always in the best interest of our clients.'
Irena Krka, Senior Paraplanner and AMP Standards Specialist (5 years)
'It's great when someone believes in you and gives you an opportunity without any previous work experience. In this company, I have met people who are willing to invest in my knowledge and patiently wait for the results. What I love about this job is that you always work on something different. And with a team who is always willing to help you, you can only grow faster.'
Tijana Lukic, Junior Paraplanner (1 year)
'When I first joined Capital Australis I knew it was something special right away. My favorite thing about Capital Australis, by far, is the sense of teamwork and recognition and appreciation that we receive for our talent and hard work. It is my privilege to work in a group of very smart, motivated individuals who are always willing to share their knowledge and help me do my best. We are supportive of each other, we help each other out, but most importantly, we always find a way to have fun together. I am so grateful to have found them and I look forward to many more years of learning and growing with this awesome company.'
Aleksandra Stojmenovic, Junior Paraplanner (7 months)
Deadline for applications: 24.12.2019.