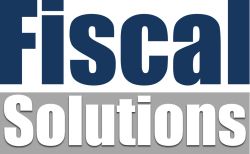 Fiscal Solutions is a leading software provider of fiscal solutions related to the retail industry. Fiscal Solutions serves more than 50 clients in 15 countries, worldwide retailers such as Ikea, H&M, Burberry, JYSK, Metro C&C, Sephora, Women's Secret etc. Fiscal Solutions is integral part of Service Plus Group, founded in 2002 in Novi Sad, with offices in Belgrade, Niš, Zagreb, Ljubljana, Sarajevo and Banja Luka.
In order to support our growing international business, we are looking for a:
Junior Legal Consultant
Location: Novi Sad
With or without a legal background, eager to use a legal mindset in IT enviroment to work within our development team providing legal data support in creating software tools . The main role will require the selected candidates to search for, validate and manage information of international laws related to retail and fiscal topics. The candidates will also be required to meet clients' expectations related to fiscal law implementation or changes.
You will be responsible for:
Analysis of law on fiscal cash registers in different countries
Investigation about law requirements in retail
Analysis about VAT acts in fiscal countries
Supporting projects for clients in the area of fiscal data collection and validation
Manage clients' expectations related to fiscal law implementation or changes
We expect you to have:
Faculty of Law degree
Advanced knowledge of MS Office
Excellent knowledge of written and spoken English
Advanced communication and interpersonal skills
Organizational and analytical skills
Driver's license, B category
IF you have this, it's a PLUS:
Independence
Great sense of responsibility
Any experience related to fiscal laws/retail
Additional note:
We do not expect you to be the master of our core business, we are looking for motivated person, self-starter who is ready to master the knowledge.
Fiscal Solutions is a great PLUS to your career boost cause:
We are internationally focused – working with worldwide retailers often requires travelling our broad clients' network or attending international events.
Although we are 15+ experienced as a part of Service PLUS Group, we are fast growing sole fiscal focused company offering plenty of opportunities for promotion and progression.
We welcome and reward advanced ideas and innovation.
Our Care PLUS program gives you feel respectful and well cared.
We are team of professionals fond of social and sport activities offering very friendly working environment.
Only Short listed candidates will be invited for an interview.
Deadline for applications: 28.02.2020.