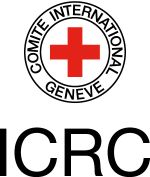 The International Committee of the Red Cross (ICRC) is a neutral, impartial and independent humanitarian organization that works to protect and assist people affected by armed conflict and other situations of violence. To find out more about ICRC mission and its activities visit www.icrc.org.
The ICRC ICT division is responsible for designing, implementing and supporting ICT solutions for more than 13'000 of its employees worldwide. The Belgrade Shared Services Center (BSSC) is created to provide a 24x7 ICT support service to the ICRC worldwide operations.
The BSSC is looking for a suitable candidate to fill the following position:
L2 Support Administrator – End User Computing (MDM/Windows/macOS)
(location Belgrade)
MAIN TASKS
Ensures the ongoing management and smooth operations of the ICRC IT infrastructure
Ensures second level support for all end-user computing aspects (Windows 10, macOS, printing issues, network configuration, scanning issues, use of desktop tools, MDM)
Ensures service quality, productivity and security, while respecting operating methods defined within the ICT
Readiness to work in shifts (approximately one week of night shifts per 4-month cycle)
REQUIRED BASE PROFILE
Information Technology Engineer degree (or equivalent)
Minimum 5 years of professional experience in the IT field, with minimum 3 years in support activities/system administration
Good knowledge of Microsoft infrastructure based on Windows Server 2012 or newer, Active Directory management and Microsoft based infrastructure management tools (SCOM, SCCM)
Good knowledge of one enterprise MDM solution (VmWare AirWatch) and BYOD support concept
Certification

MCSA, MCSE (or equivalent) is a plus
ITIL (or equivalent experience) is a plus

Good knowledge and proven experience with Windows 10 platform
Previous experience with SCCM platform is a plus
Previous experience with virtualization platforms (VmWare vSphere 6.7 and Hyper-V) is a plus
Excellent knowledge of the English language (written and spoken)
Affinity for teamwork and strong collaborative attitude
End-user service oriented, well-organized, open-minded and adaptable
WHAT WE OFFER
A work and progressive professional development in an exciting ICT environment using the latest technologies
An inspiring opportunity to practice your profession in a humanitarian and multicultural organization
Stimulating benefits package
If you are interested in this position, please send us your CV and a Motivation letter in English.
Only short listed candidates will be contacted.
Deadline for applications: 04.04.2020.