Landscape Supervisor
Tivat (Montenegro)
14.04.2021.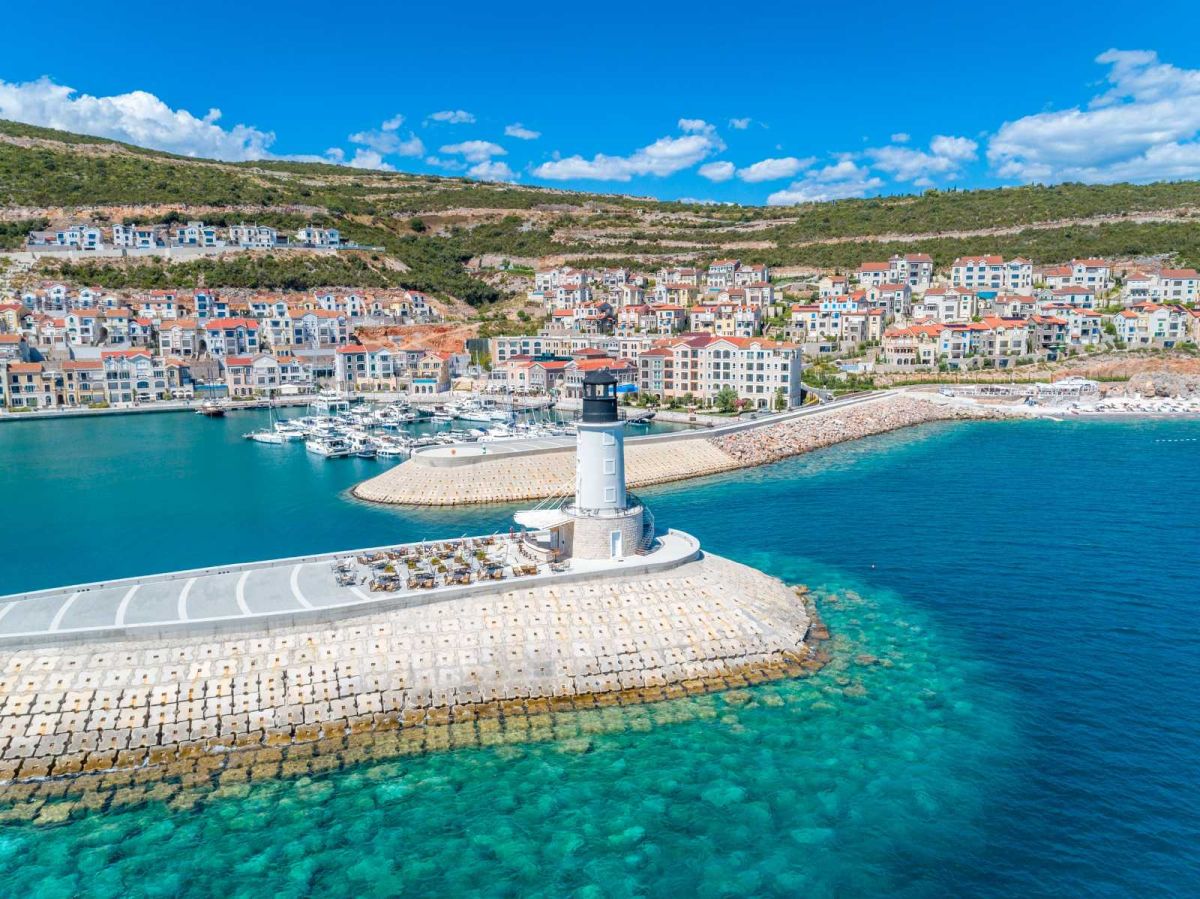 We are seeking a motivated candidate to fill the role of Landscape Supervisor. If you are eager to work in a dynamic working environment and be a part of the unique project, this might be the opportunity for you!
About job
Monitor and inspect all maintenance activities to ensure that instructions are followed, deadlines are met, and schedules are maintained. To ensure the safe and effective delivery of services to Lustica Bay to provide a safe and quality experience for all Lustica Development employees, homeowners, and visitors.
Your key responsibilities:
Landscape Management Services
Enforce operating procedures and work standards that will ensure adequate performance and health and safety according to detailed specification in Landscape Maintenance SOW 2021/22
Ensure the delivery of a complete landscape maintenance service, coordinating the delivery of a preventative schedule of maintenance and providing timely reactive support as needed
Meeting the Clients to understand their needs and requirements, creating offers for their private terrace services and supervising their long-term maintenance service
Quality control of contractor's services through the Weekly Landscape Maintenance Checklists, Irrigation System Checklist, Annual Calendar of Activities and Quarterly Report
Perform Landscape Condition Surveys on a regular base and takes measures for repair and/or improvement, as appropriate
Create Ground Maintenance Plan ensuring quality of landscaping, supervising all aspects of the maintenance including planning daily work activities and scheduling work crews, managing on-site workers and contractors working on the landscape improvement project, raining workers on safety procedures when working with equipment and tools
Implementing Instructions for Handling and Application of Chemical Products in the Town
Establish and annually review standards and work procedures for all staff/SOW, replanning work schedules, hours, areas of work, and job duties to ensure adequate services are rendered to all areas
Track all plant replacements through the Inventory Plant List on a yearly base, following Additional Work Request and Authorisation Request forms
Provide monthly administrative progress reports relative to short term accomplishments, future short-term plans, and contractor/staff training
Ensure an accurate stock-take is undertaken on a quarterly basis along with maintenance of all equipment and regularly inspect and evaluate physical condition of equipment and facilities; recommend repairs, additions, disposals
Confer with other supervisors to coordinate work activities with those of other departments- facility, housekeeping, security etc.
Budgetary Control
Tracking costs, monitoring expenditures, supplying direction when needed for all landscape maintenance related transactions
Liaison with Facilities to support the tactical monitoring of asset maintenance and recommended replacement schedules
Knowledge, skills, and experience required
University Degree in Horticulture, Plant Protection or similar
Minimum 3 years of experience in landscape maintenance, preferably at least one in Supervising the Team
Valid driver's licence "B" category
Knowledge of English both verbally and in writing.
Person specification
Acts with discipline, a high degree of accuracy and takes the initiative to drive results within established processes.
Works independently & autonomously within agreed processes; applies integrative thinking to make appropriate decisions and take necessary actions
Manages multiple tasks, maintaining quality, accuracy, and speed of completion; operating with accuracy; demonstrating ability to work with complexity.
Ability to take quick action to resolve emergency field maintenance requests
Good written and verbal communication capability, with good questioning and listening skills
Demonstrates effective decision-making skills, taking information and establishing actions necessary
All candidates can apply by submitting their CV electronically.
The Chedi
Crna Gora, Inostranstvo, Novo Naselje b.b. – Radovici,Tivat
Više o poslodavcu