Learning Designer
Belgrade
24.01.2019.
ugovor
puno radno vreme
dostupno osobama sa invaliditetom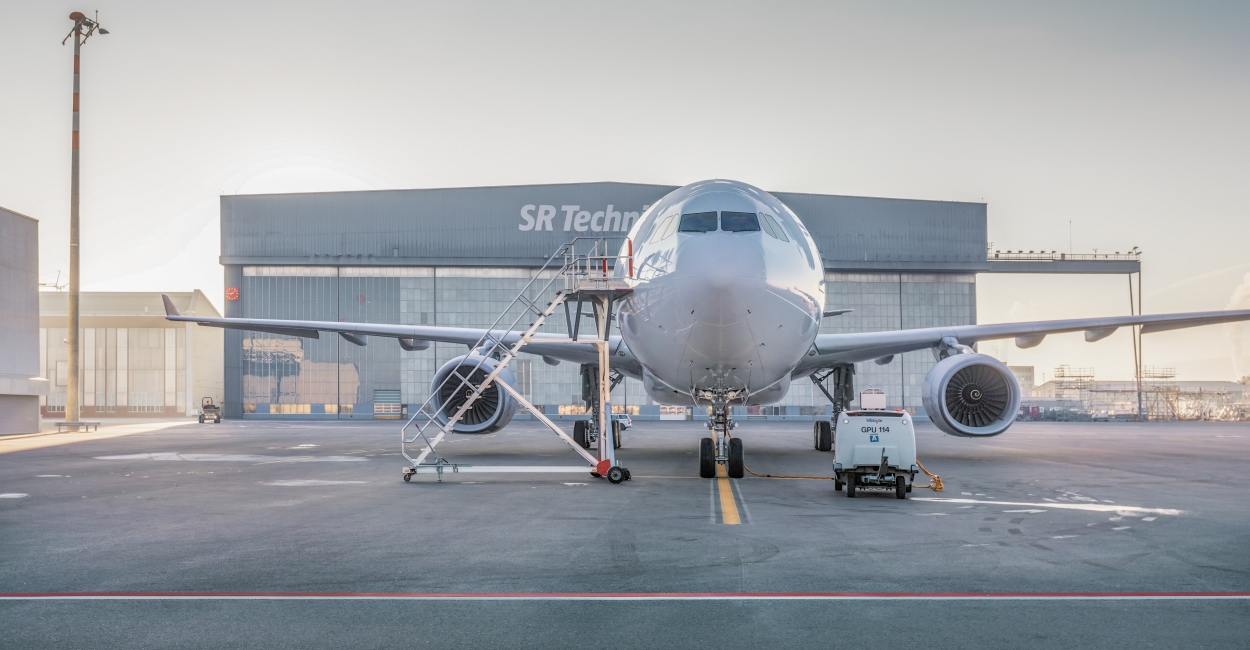 Join us in our Excellence Center in Belgrade!
Headquartered at Zurich Airport in Switzerland, SR Technics is one of the world's leading independent providers of technical services for the civil aviation sector. It provides services to about 500 airline customers through an extensive network of international operations and sales offices in Europe, America, Asia and the Middle East.
Part of SR Technics' vision is to have a global footprint that brings SR Technics closer to our customers wherever they are in the world, with the right services and know-how in the right place.
To meet the highly ambitious strategic growth plans SR Technics is currently looking to select a confident and enthusiastic:
Learning Designer
As a part of the Training Services Innovation Team, the Learning Designer is responsible for the designing and developing of learning contents based on proven and/or newly developed pedagogical concepts. She / He identifies the skills, knowledge and the attitude gaps of a targeted audience and creates, selects and suggests learning experiences that close this gap. The post holder is capable to turn complex technical and/or conceptual contents into easy-to-retain and engaging learning experiences. Throughout the creation process the learning designer represents the end user assuring that all information is transformed into a clear and meaningful content.
Your responsibilities:
Design engaging learning activities and compelling course content according to identified adult learning strategies and develop content for mobile, online, instructor-led and/or blended learning delivery models
Research and analyse the competence needs of target groups and align these needs with the subject driven retention objectives of the internal as well as external customers
Determine training strategies, appropriate training techniques and multimedia concepts to accomplish course objectives and ensure the effectiveness and efficiency of learning solutions
Develop interactive digital courseware and/or other advance learning solutions in collaboration with subject matter experts, the product development team and our external suppliers for content and design delivery.
Construct and edit story boards and scenarios for our traditional WBT that guide the learners through their learning process based on generic and/or difficult to understand subject inputs
Apply the available variety of learning solutions utilizing both internal resources and external sources
Coordinate all stakeholders of her/his multiple projects to meet the committed delivery dates of the assigned products
Review existing regulatory driven learning contents and develop modern solutions that can be presented for approval to the regulatory bodies of the industry
Keep being updated about current and future training trends and technologies and apply them as needed or as advisable
Your profile:
To fulfill this position successfully, your qualifications must include:
University degree in Pedagogics, Psychology, Social Sciences or Marketing
Proficient IT knowledge such as Adobe Suite
2-3 years of experience in General Education or Adult Learning
Experience in Instructional Design, User Experience Interface Design and/or Coaching would be desired
Project Management experience would be desired
Aviation background would be desired
Fluency in written and oral English
Creativity, innovation and technical know-how
Producing new ideas, approaches or insights with focus on innovative products or designs
Openness to discover, integrate or apply new IT and product developments
Accepting new ideas and change initiatives with showing interest in new experiences
Your chance:
An attractive position in a global and dynamic company in the aircraft maintenance business
Competitive employment conditions
Opportunity for professional and personal development
Thank you for your interest.
By submitting your application, you give your consent that all personal data you have submitted here may be processed by us for the purposes of the selection process in our company.
Please note that only candidates selected for the interviews will be contacted.
Deadline for applications: 24.01.2019.
SR Technics Services d.o.o.
Ko smo mi?
SR Technics pruža usluge održavanja, popravke i remonta aviona, motora i avio komponenata (MRO) i sarađuje sa preko 500 avio kompanija, avio lizing kompanija i proizvođača originalne avionske opreme. Sedište kompanije je u Cirihu, Švajcarska. Više od 80 godina, SR Technics pruža izuzetan kvalitet usluga i efikasna tehnička rešenja, zbog čega smo vodeća globalna kompanija u ovom sektoru avio idustrije. Verujući u moć umrežavanja i sinergije, SR Technics gradi dugoročna partnerstva ... Saznajte više
Iskustva zaposlenih
"Nakon više godina provedenih na poziciji inženjera avionskih komponenti, gde sam bio zadužen za komponente instalirane na različitim sistemima aviona, 2018. sam postao Account Manager za dva naša klijenta. ... " Pročitajte celo iskustvo
Beneficije
TRENINGE U ZEMLJI I INOSTRANSTVU, PROFESIONALNO USAVRŠAVANJE I RAZVOJ, KOLEKTIVNO ZDRAVSTVENO OSIGURANJE.
Više o poslodavcu