Logistics Knowledge Management Officer
Beograd
28.02.2019.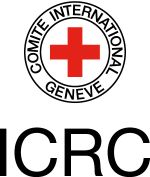 The International Committee of the Red Cross (ICRC) is a neutral, impartial and independent humanitarian organization that works to protect and assist people affected by armed conflict and other situations of violence. To find out more about ICRC mission and its activities visit www.icrc.org
The International Committee of the Red Cross (ICRC) is currently seeking applications from the eligible applicants for the post of the Logistics Knowledge Management Officer.
The Logistics Knowledge Management Officer supports knowledge management efforts of the Logistics Division, as well as provides additional support in the areas of communication and dissemination.
The Belgrade Shared Service Centre (BSSC) is looking for a suitable candidate to fill the following position:
LOGISTICS KNOWLEDGE MANAGEMENT OFFICER
(Location: Belgrade)
MAIN TASKS
Under the coordination of the existing Logistics Knowledge Management Officer (based in Belgrade), and supervision from the Logistics Learning Programme Manager (based in Geneva), the successful applicant will be responsible:
In regards to Knowledge Management
Support to the development, roll-out, maintenance and ongoing improvement of key Logistics Knowledge Platforms (i.e. the online Logistics Manual, SharePoint, etc.) and their knowledge assets (procedures, templates, and other digital documents), under the responsibility.
Provide support to the change management process of the Logistics Division, in line with existing procedures and processes - coordinate the migration, update and future maintenance of knowledge assets from older platforms to the new ones (respecting relevant procedures)
Respond to all queries and issues coming from the HQ and field offices, in regards to LOG Manual, its contents, and other platforms under responsibility.
Provide support in the process of optimizing internal knowledge management by suggesting innovative and creative improvements in coordination with relevant internal stakeholders
Effectively follow-up with Business Process Owners and other key stakeholders, on their progress in regards to activities under the responsibility.
In regards to Communication and Dissemination:
Coordinate and support communication activities of the Logistics Division (newsletters, intranet pages, and other relevant resources), follow-up with relevant stakeholders on their progress, measure KPI's, provides required support and guidance, as well as facilitates monthly Editorial Committees.
Assist Content Owners in the development or fine-tuning of communication materials, including through video or other media editing activities.
Help establish and later maintain a network of dissemination relays in all ICRC's Logistics field offices around the world and coordinate the communication and dissemination activities for the Logistics Division (i.e.: on Air Operations & Aviation Safety, Fleet Safety Programme, etc.)
Ensure that the relevant technical information and institutional updates reach the required Logistics populations in the HQ and the field, as well as that the key messages are understood by the recipients.
REQUIRED PROFILE
Five years of relevant work experience in one of the areas of: knowledge management, quality management, communications/dissemination, change management, technical document management, and organizational management, or other relevant field.
A graduate degree in Public Administration, Business, Supply Chain Management, Quality Management, Communications or equivalent.
Advance command of MS Office and SharePoint
Creative problem-solving team player with strong organizational and communication skills
Experience working with ERP system(s), working with dissemination and sensitization initiatives (i.e. enforcement of new procedures, sensitizations of safety programmes), proficiency to use video/photo editing tools and working with multimedia are considered strong assets
Excellent command of both spoken and written English language (knowledge of French would be considered an asset)
WHAT WE OFFER
A work and progressive professional development in an exciting international humanitarian and multicultural environment
Stimulating benefits package
If you are interested in this position, please send us your CV and Motivation letter exclusively in English.
Only short-listed candidates will be contacted.
Deadline for applications is 28.02.2019.
Medjunarodni komitet Crvenog krsta
SRBIJA, Beograd, Vladimira Popovica 38
PIB: 102474882
Matični broj: 17744968
Više o poslodavcu