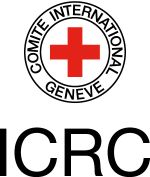 The International Committee of the Red Cross (ICRC) is a neutral, impartial and independent humanitarian organization that works to protect and assist people affected by armed conflict and other situations of violence. To find out more about ICRC mission and its activities visit www.icrc.org
The BSSC is looking for a suitable candidate to fill the following position:
Logistics Service Delivery Manager
(Location Belgrade)
The Service Delivery Manager will be a member of the unit Supply Chain Support & Projects, in charge of developing and supporting ICRC's logistics division's information systems, knowledge management and training.
The Service Delivery Manager ensures that proper and timely functional logistics support is provided worldwide to users of JD Edwards, IRIS (1) software and interfaces with legacy systems. S/he manages remotely the regional support teams based in 5 different locations, as well as the second-line support team at the Belgrade Shared Services Centre (BSSC).
MAIN TASKS
Ensures that incidents and requests are treated in accordance with the service level agreements (SLAs) and in partnership with ICT Global Services Support.
Ensures that change requests are treated in accordance with established procedures (a/o GAMP 5 methodology, in line with GDP guidelines).
Determines with ICT Engineering when external experts are needed to fix defects, perform upgrades and/or do developments on the supply-chain functionalities of JD Edwards and IRIS software.
Coordinates the work of external experts with JD Edwards and IRIS, in collaboration with business process owners and ICT Engineering.
Is in charge of support procedures and is accountable for ensuring that these are applied correctly.
Contributes to creating a shared knowledge base.
Day-to-day management of the second-level support team / business analysts (four full-time equivalents).
Functional management of the Regional Support Team Leaders (five full-time equivalents).
Together with the Head of Unit, manages the resource planning for various project initiatives.
Contribute actively to the 3rd level ERP support.
Analyze data and propose initiatives to improve the functioning of the support structure.
REQUIRED PROFILE
Minimum five years' experience in a management position in an international environment.
10 years' experience in Logistics' management
Extensive experience in user support.
In-depth knowledge of supply-chain management, preferably within a not-for-profit organization.
In-depth knowledge of integrated IT systems (enterprise resource planning systems in general, knowledge of JD Edwards considered as an asset).
University degree in Logistics or similar.
Excellent command of spoken and written English, spoken French considered as an asset.
ITIL certification or similar considered as an asset.
Excellent communication skills, both verbal and written.
Proven people management skills in a multi-cultural environment.
WHAT WE OFFER
A work and progressive professional development in an exciting international humanitarian environment
An inspiring opportunity to practice your profession in a humanitarian and multicultural organization
Stimulating benefits package
If you are interested in this position, please send us your CV and Motivation letter exclusively in English.
Only short listed candidates will be contacted.
Deadline for applications is 20.12.2018.