Logistics Support Operator
Beograd
19.01.2022.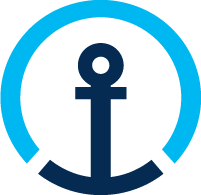 Logistics Support Operator (m/f)
Belgrade
If you are interested in providing excellent customer experience and working in a diverse and fast-growing environment, do not hesitate to learn more about this vacancy.
Your Role:
You will be responsible for first line support to our regional companies and efficiently resolving all requests and queries. Together with the team, you will build improvement possibilities in order to offer the best quality and efficiency in the service provided.
Key Responsibilities:
Providing outstanding customer support by offering first line assistance to customers with all possible queries in regards to logistic service provided
Offering exceptional service via direct contact, demonstrating accountability and efficiency
Ensuring all necesary changes are made in the system
Following established guidelines in order to achieve the best possible quality of service offered
Ensuring data protection and data accuracy for all customer related information
Your skills and experience:
Excellent knowledge of the English language
PC literate (Word, Excel, Outlook, Internet)
Minimum high school diploma
Ability to follow defined processes and procedures
Customer service orientation
We offer exciting position in a dynamic and motivated team, development possibilities and a nice working atmosphere.
With more than 84,000 employees at 1,400 locations in over 100 countries, the Kuehne + Nagel Group is one of the world's leading logistics companies. Its strong market position lies in the sea freight, airfreight, contract logistics and overland businesses, with a clear focus on providing IT-based supply chain management services.
Kuehne + Nagel is operating three Shared Service Centers (SSC) worldwide. The Shared Service Center EMEA, based in Belgrade, is serving the regions Western Europe, Middle East and Africa as an internal service provider, being responsible for the handling and execution of operational tasks within the organization. The SSC Belgrade was founded in 2009, with a significant growth since then and nowadays employs more than 1.400 employees for more than 40 different countries in Western Europe, Middle East and Africa. The SSC performs global and standardized processes mainly back office tasks, for the internal customers.
In 1890, August Kuehne and Friedrich Nagel founded Kuehne+Nagel in Bremen, Germany. Since then it has grown into one of the world's leading logistics providers. Today, the Kuehne+Nagel Group has approximately 76,000 employees at some 1,400 locations in over 100 countries. We deliver integrated solutions ... Saznajte više
Beneficije
WE TAKE CARE OF OUR EMPLOYEES. YOUR WELLBEING IS IMPORTANT TO US.
PARTIES AND FUN ACTIVITIES TO CELEBRATE IMPORTANT DATES AND HOLIDAYS.
IMPROVE AND DEVELOP WITH OUR E-LIBRARY AND DISCOUNTS FOR LANGUAGE SCHOOLS.
DRIVING TO WORK? NO PROBLEM! YOU WILL ALWAYS HAVE A PLACE TO PARK.
REMOTE WORK IS POSSIBLE FOR CERTAIN OFFICE POSITIONS.
YOU RECEIVE EVERYTHING YOU NEED TO PROPERLY PERFORM YOUR TASKS.
FUN AND GLOBAL COMPETITIONS FOR YOU AND YOUR FAMILY MEMBERS.
IN AGREEMENT WITH YOUR TEAM, YOU ARE FREE TO ORGANIZE YOUR TIME HOWEVER YOU PREFER.
AFTER TWO YEARS, YOU RECEIVE PRIVATE HEALTH INSURANCE AND BENEFITS FOR YOUR FAMILY MEMBERS.
AROUND 4500 COURSES AVAILABLE ON OUR INTERNAL LEARNING PLATFORM.
BUILD STRONG RELATIONSHIPS WITH TEAMMATES ON ORGANIZED OUTDOOR TEAM RETREATS.
WE PARTNERED WITH FITPASS TO PROVIDE YOU AND YOUR FAMILY WITH GYM PRIVILEGES.
A COMPANY RESTAURANT WITH VARIOUS HEATHY MEALS EVERY DAY AND COFFEE VENDING MACHINES.
COMMUTING IS NOT A PROBLEM WITH KUEHNE+NAGEL BUSES FROM VARIOUS PARTS OF THE CITY.
Više o poslodavcu