Logistics and Procurement Officer
Beograd
29.02.2020.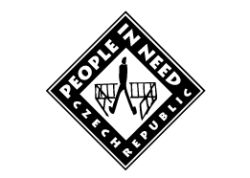 We are looking for a:
Logistics and Procurement Officer
in Belgrade
Starting date: ASAP, 12 months with possibility of extension
Country Programme: Serbia
Base: Belgrade
Line Manager: Head of Systems and Operations
About the Western Balkans Programme of People in Need:
People in Need started working in former Yugoslavia in the early 1990s to deliver humanitarian aid and has remained in the region since to support the region's social and economic reconstruction and development. Since the late 2000s, PIN has been working with local organizations to promote social inclusion and good governance at the local level. More information is available on PIN's website, www.peopleinneed.cz.
About the role:
Under overall supervision of Head of Office and Head of Systems and Operations, the Logistics and Procurement Officer is responsible for effective delivery of logistic and procurement services to obtain the best value for money, and achieve timely and quality service to programs and beneficiaries of the People in Need (PIN) Serbia country program mission.
The Logistics and Procurement Officer is in charge of organizing wide spectrum of tasks related to logistic and procurement and supply chain, promotes a collaborative, client-focused, quality and results-oriented approach. The key results have an impact on the overall mission efficiency in logistic and procurement management and success in implementation of programs.
Duties and Responsibilities:
Office and Guesthouse Management (liaising with owners, equipment, maintenance etc.)
Procurement of goods and services for office needs (administering small purchases and public tenders)
Guests Management (accommodation, transportation, visas, residence permits etc.)
Staff Transportation (bus tickets, on call drivers, rented cars etc.)
Assets Management (assets registration, inventories etc.)
Communication (mobile phone and internet providers)
Safety (safety equipment and staff safety training)
Admin (contracts, office registration etc.)
IT support (IT trouble shooting in coordination with headquarters IT department)
Logistics Budget Management
Suitable candidates for this position should possess:
Minimum 3 years of relevant experience at a similar level of responsibilities
University degree
Experience of working within a humanitarian and/or development organization (NGO) will be an advantage
Excellent communication skills, including fluent spoken and written English
Good knowledge of Excel
Strong coordination, organizational and problem-solving skills
People in Need offers:
Working environment in a well-established and growing humanitarian and development organization
Salary and benefits according to PIN Serbia Salary Scale and HR policies
25 days of paid leave annually
Accident and travel insurance and free medical helpdesk
E-learning courses, webinars, training possibilities
How to Apply:
Are you interested in this position? Send us your CV (no longer than 4 pages) and short cover letter electronically. Please note only the shortlisted candidates will be contacted. Interviews will be conducted on rolling basis and the vacancy will be closed when filled.
People in Need staff are expected to perform job duties and responsibilities in accordance with People in Need Code of conduct and key policies (available at: www.peopleinneed.cz/policies).
Deadline for applications: 29.02.2020.
People in Need / Čovek u nevolji
People in Need is a non-governmental, non-profit organization based in Prague, Czech Republic. PIN was formally established in 1992 and has since provided democracy, relief, rehabilitation and other forms of assistance to over 40 countries and regions around the world. People in Need started working in former Yugoslavia in the early 1990s to deliver humanitarian aid and has remained in the region since to support the region's social and economic reconstruction and development.…
Više o poslodavcu