MAD Application Functional Support Specialist
Beograd
16.05.2019.
ugovor
puno radno vreme
dostupno osobama sa invaliditetom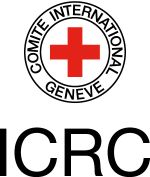 The International Committee of the Red Cross (ICRC) is a neutral, impartial and independent humanitarian organization that works to protect and assist people affected by armed conflict and other situations of violence. To find out more about ICRC, its mission and its activities, visit www.icrc.org
The Assistance Division is providing field operations with strategic support and field expertise in 4 key areas: Economic security, Health care services, Water & Habitat, as well as Weapon Contamination. Health services ensure that the health needs of people are met according to defined packages of health services/care. Curative and preventive health actions remain at the heart of our projects.
The Application Support Specialist will be a member of the relevant Unit of the Assistance Division, supporting its information systems and system procedures. He/she will provide technical and functional support to end-users of ICRC's Medical Activity Databases (MADs):
MAD PHC: Primary Health Care
MAD DET: Health in Detention
MAD Hosp: First Aid, Pre & Hospital Care
MAD PRP: Physical Rehabilitation Program
MAD MHPSS: Mental Health and Psychosocial Support
The BSSC is looking for a suitable candidate to fill the following position:
MAD Application Functional Support Specialist (L2)
(Location: Belgrade)
Main Tasks:
Ensures timely and appropriate global support to ICRC end-users of the MADs on the basis of calls registered by the first-level (L1) user support

Monitors and resolves issues related to the use of the MADs, including feedback on data quality, consistency and compliance according to ICRC data entry rules and policies;

Maintains a relationship with ICT teams (L2 technical support) to follow the evolving ICT architecture

Escalates unsolved and/or complex cases or evolutions to the Application responsible (Functional L3) in Geneva; contributes to the evolution of the applications

Maintains and enriches the Knowledge Database, to enable problem solving by the Central Service Desk as much as possible;

Assists in training of system use or deployment of new functionalities and supports capacity building of the MADs users;
Required Profile

:
Degree in information-management systems, economics, business, technical science or similar
Excellent command (spoken and written) of English (French or Spanish would be considered an asset)
2–3 years' experience with help desk procedures, user support or system maintenance and corporate service-management (ticketing) tools along with experience in using, deploying or providing training on information systems.
Knowledge of Microsoft ecosystem.
What we offer:
A work and progressive professional development in an exciting international humanitarian environment
An inspiring opportunity to practice your profession in a multicultural organization
Stimulating benefits package
If you are interested in this position, please send us your CV and Motivation letter exclusively in English.
Only short-listed candidates will be contacted.
Deadline for applications is 16.05.2019.
Medjunarodni komitet Crvenog krsta
SRBIJA, Beograd, Vladimira Popovica 38
PIB: 102474882
Matični broj: 17744968
Više o poslodavcu