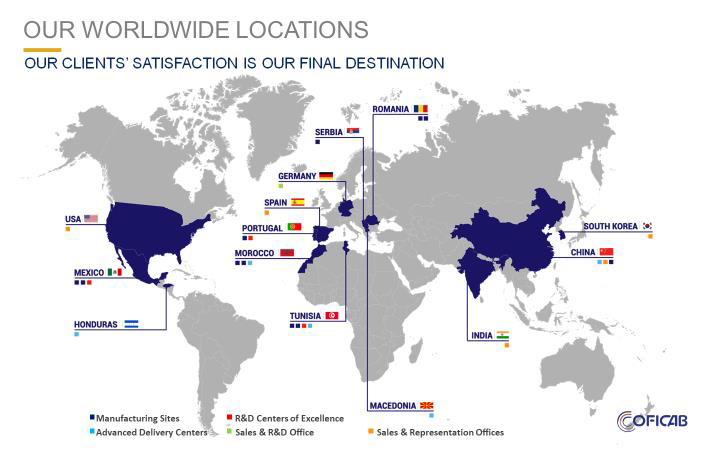 Maintenance Equipment Engineer

Location: Belgrade, Šimanovci

Job Purpose:
As our Maintenance Equipment Engineer your job purpose is to develop the maintenance preventive and predictive policies and checklists and monitor their execution, analyze and monitor the realization of corrective maintenance interventions, provide on field support for the diagnostic of critical equipment failures. Develop technical documents for preventive and corrective maintenance execution in order to maximize equipment availability and performance within budget. Develop training programs for Maintenance team.
Your Key Challenges are to:
Develop the preventive and predictive maintenance policies and checklists, keep updated equipment and facilities FMEA and technical documents for maintenance such as technical equipment records, operating modes, technical specifications, preventive check lists
Monitor work requests prioritization, schedule work orders and resources allocation. Supervise equipment preventive and corrective maintenance works and assures that the interventions are carried out in accordance with accepted standard, industrial norms and preset Budget
Provide on field support for maintenance teams during complex equipment problems and failures (Assistance in diagnostics, troubleshooting)
Inspect quality of intervention, analyze interventions reports, verify records accuracy. Monitor and assist in critical failures. Control the accuracy and exhaustiveness of policies and data records on the CMMS system
Identify and analyze repetitive equipment failures and critical outages, analyze related costs, conduct root causes analysis and problem-solving workshops, recommend avoidance measures
Review spare parts needs calculation, inspect spare parts income and monitor spare parts repairing process (providers identification, work progress follow up...etc).
Review maintenance KPI's and define accordingly continuous improvement plans of processes, procedures and systems to meet the maintenance department and the company's objectives.
Comply with the Quality and EHS Systems requirements. Comply with corporate values, code of conducts and non-disclosure agreement.
Educational Requirements:
Bachelor's degree in Engineering (Maintenance, Mechanical, Electrical, Automation...etc.)
Required Experience:
1-3 years in industrial environment
Skills required to perform the job:Knowledge about maintenance processes (corrective, preventive, predictive...etc.), electromechanical skills, pneumatics & hydraulic system skills, automation systems, continuous improvement techniques (TPM, FMEA, root cause analysis...), scheduling work & resources planning, fault and incidents management, manufacturing process environment
Language & Software Skills:
MS Office Software (Excel, Words, PPT),CMMS,MES, Automation systems and ERP applications awareness.
English is a must.
Behavioral Competencies:
Communication, building relationships, self-development, managing performance, personal effectiveness, business skills, leading people, developing others.
If you feel you're the right candidate for the role as our Maintenance Equipment Engineer then please click 'apply' now! We'd love to hear from you!
Please send your CV in English.
Only the short-listed candidates shall be contacted.
Deadline for applications: 15.03.2019.