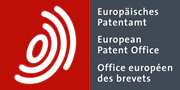 With almost 7 000 employees, the European Patent Office (EPO) is one of the largest public service institutions in Europe. Its headquarters are in Munich and it also has offices in Berlin, Brussels, The Hague and Vienna. The EPO was founded with the aim of strengthening co-operation on patents in Europe. Through the EPO's centralised patent granting procedure, inventors are able to obtain high-quality patent protection in up to 44 countries, covering a market of some 700 million people. The EPO is also the world's leading authority in patent information and patent searching.
In 2017, the EPO received over 165 000 patent applications and granted over 105 000 patents. Its free online patent database, Espacenet, contains more than 100 million technical documents from 100 countries, and its free neural machine translation service, Patent Translate, provides instant, high-quality translation in 32 languages, including Chinese, Japanese, Korean and Russian.
The mission of Directorate European and International Legal Affairs, PCT (D 5.2.2) is to strengthen the patent system both at European and international level and to represent the Office in this area or work. High-priority projects alongside its day-to-day work include the implementation of the unitary patent package, the further harmonisation of substantive and procedural patent law worldwide, and the continued optimisation of procedures under the Patent Cooperation Treaty (PCT).
The directorate is now looking for a
Management Assistant
in the Legal Department 10186
Munchen, Germany
to support the director and carry out secretarial duties. The activities of the directorate frequently involve interaction with internal and external stakeholders, making for a varied portfolio of interesting and unique responsibilities.
Your main responsibilities
Managing and co-ordinating the director's mailbox and calendar, including planning meetings for the director, preparing associated material and organising duty travel
Registering and monitoring deadlines
Handling communication and correspondence, incl. updating databases/archives and performing file management
Creating and processing documents, including proofreading legal papers
Drafting and evaluating target plans and reports
Ensuring the smooth running of the secretariat, implementing appropriate workflows and maintaining and developing the directorate's internal resources
Acting as a contact person for requests, incl. information exchange and co-ordination of tasks within the directorate and with other departments
Producing reports and statistics on the directorate's activities
What we expect from you
A successful track record as a management assistant in a legal department or law firm, preferably in an international environment
Very good knowledge and experience of secretarial and administrative duties, excellent organisational skills and the ability to multitask
A high degree of commitment with an approach to getting things done, strong service orientation, flexibility and personal resilience
A distinct sense of loyalty, integrity and ability to respect confidentiality and discretion
Very good oral and written communication with strong interpersonal skills and ideally experience in dealing with high-level representatives and senior management
Knowledge of relevant MS Office programs (Outlook, Word, PowerPoint, Excel, Note)
Your qualifications
Completed secondary education or in exceptional cases equivalent professional experience
Working knowledge of two of the EPO's official languages
Citizenship of one of the member states of the European Patent Organisation
Time frame
It is intended to hold the interviews in week 15, in Munich.
Application deadline: 21.03.2019.
Job group: 6
Grade: G2-G5 (net (basic) monthly salary* for this vacancy: EUR 3320 to 4690) Duration of appointment: five years
Career path: Technical
Location: Munich
* after deduction of EPO internal tax and before deduction of staff contributions to the social-security and pension schemes. The salary level depends on experience.
To foster gender diversity, EPO encourages applications from female candidates.
The EPO is an equal opportunities employer and supports workforce diversity as a signatory to the Diversity Charter (Charta der Vielfalt) since 2010.
All applications for vacant positions will be welcomed and considered on the professional merits of the applicant against the role profile for the position regardless of nationality, ethnic origin, gender, sexual orientation, marital status, disability, parental responsibilities, age, religion or belief.