Management Development Expert
Beograd
30.05.2019.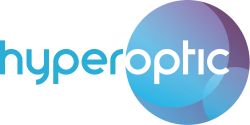 Management Development Expert
Belgrade
Who are we?
Hyperoptic is rolling out the largest gigabit network in the UK; more than 21 times faster than the national average. Ranked in The Sunday Times 'Tech Track' 100 fastest growing technology companies for the second year running and recent winners of 'Best Superfast Broadband' provider for the sixth consecutive year at the 2018 ISPA Awards.
We have big plans. This can only be achieved by growing our dedicated team to shift the boundaries of what's possible.
What will you be doing?
Designing and creating training courses, manuals, online learning modules and other course materials.
Delivering training to our employees using a variety of instructional techniques.
Assessing training needs through surveys, interviews with employees, and / or consultations with managers and /or instructors.
Monitoring and evaluating training programs to ensure they are effective and meeting our 'core' needs.
What are we looking for?
Extensive experience in a progressive learning and development environment with a focus on management development training.
Evidence of understanding, articulating and supporting business strategy through programmes of work over both short and long-term cycles.
An ability to manage complexity and 'strategic thinking' capability and experience in delivering projects in complex environments with an ability to simplify that complexity to deliver positive outcomes.
Experience in utilising e-learning platforms and technology-based tools to deliver developmental programmes.
We're committed to providing equal opportunities to all applicants and employees – in fact this is at the heart of our company culture and values. We welcome applications from candidates with diverse backgrounds.
What happens next?
You apply (we have tried to make it a painless exercise)
We carefully review your application over a decent cup of coffee
You will hear from us. Even if it's a no (for this role)
We like to get things done. If you feel the same, click 'apply' or email us at talent@hyperoptic.com for more information.
We weren't joking about the hyperfast growth.
We look forward to hearing from you!
Deadline for applications: 30.05.2019.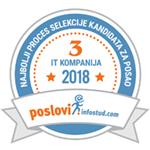 Hyperoptic Ltd
Hyperoptic is the UK's largest residential gigabit broadband provider.
The company offers the fastest broadband in the UK and is proudly setting a new fibre 'gold standard' with unmatched speed, reliability and customer service. Its hyperfast, symmetrical gigabit services are over 21x faster than the average speed a UK consumer receives today. From an idea back in 2011, we've pioneered a better broadband experience and become the UK's hyperfast broadband provider.
Operating in the UK and ... Saznajte više
Iskustva zaposlenih
"I have been a part of Hyperoptic Team past year and a half. I started this journey as a StreetWorks Permit Coordinator within Fibre Infrastructure Department. This was very exciting and completely new ... " Pročitajte celo iskustvo
Beneficije
COMPANY EVENTS
TEAM BUILDINGS
SPORT ACTIVITIES
FRESH FRUITS EVERY WEEK
PET FRIENDLY OFFICE
TAXI VOUCHERS OR TAXI CARDS
ON SITE MASSAGE
WINE FRIDAY
BOWLING
FOOTBALL
CAREER DEVELOPMENT OPPORTUNITIES
BASKETBALL
Više o poslodavcu