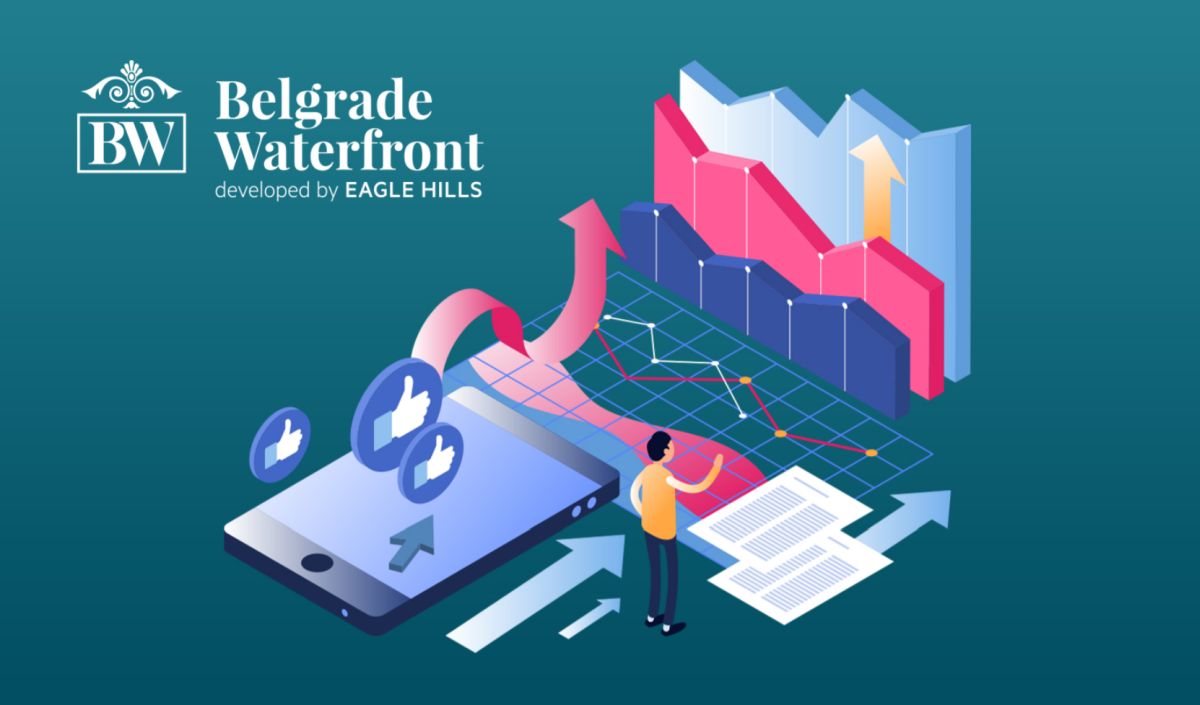 Eagle Hillsis an Abu Dhabi - based real estate developer that creates city destinations invigorating local economies. Positioned as a global developer of iconic real estate projects and a provider of premium lifestyles, Eagle Hills is helping countries raise their global profiles and attract investments. In Serbia, the company is investing in a large-scale mixed-use project, the Belgrade Waterfront.
Our people are our strength and we are continuously seeking to recruit the very best talents in our market. We encourage diversity and welcome different perspectives. Working in a dynamic and fast-moving organisation, you will see your career progress, providing endless opportunities.
Join us and become the member of Belgrade Waterfront team as:
MARKETING MANAGER
Belgrade
YOUR AGENDA:
Works with Head of Marketing to define and allocate brand's annual operating budgets among different segments and closely monitors and manages variances
Participates in the development of the annual and long-term strategic marketing plan
Execution of projects on time and within the budget
Leads marketing and communications efforts on the country level and abroad
Assists in translation of the marketing strategy into a full activity plan, liaising with other stakeholders to achieve sales and destination objectives
Manages and implements marketing plans to enhance customer satisfaction and maximize demanding sales results
Creates marketing plans for new projects launches and follow up the execution
Creates and manages innovative competitive advantage with new technologies which would distinguish BW from other project and boost sales
Explores / develops new opportunities, new concepts, services and new customer relationships that generate revenue growth and touch upon new target groups
Manages relations with all ATL, brand, on-line and direct marketing agencies to ensure quality and timely delivery of services and share the creatives to other relevant parties such as digital, event, PR
Coordinates marketing activities within the department and outside agencies
Manages marketing and outside agencies budgets to ensure compliance with agreed targets
If necessary, in the absence of Head of Marketing sets KPI's for marketing team which are aligned with company mission
Monitors all marketing activities and provides relevant feedback to management
YOUR QUALIFICATIONS:
Bachelor's Degree in any related field (preferable in marketing), preferable MBA or MMA
8 + years of experience in marketing (with a minimum 4 years in managerial role)
Extensive knowledge of marketing / communications business with media exposure
Ability to communicate and present marketing strategy to all stakeholders
Experience in budgeting and procurement processes
Strong knowledge of Excel, PowerPoint
In-depth understanding of online marketing tools and social media platforms
Exceptional written, oral communication skills, presentational skills
Strong analytical skills
Enthusiastic, creative and positive team player with strong interpersonal skills
Independent self-starter with the ability to thrive in a team environment
Bilingual speaker - Serbian & English
WHAT WE OFFER:
Work in an international environment
Opportunity to work on one of the most prestigious projects in our region
Competitive compensation package
Outstanding opportunities for career growth and development
If you are confident that you meet the above requirements and you are interested in developing your career in a dynamic international organization, please send your application.
Closing date: 24.01.2020.
Please note that only short-listed candidates will be contacted.