Oglas dostupan i osobama sa invaliditetom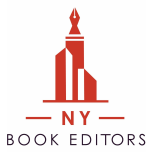 Marketing and Editorial Associate
Work from home
If you love books, this is an opportunity to help emerging authors.
At New York Book Editors, we're hiring someone fantastic to work with our small team as a Marketing and Editorial Associate.
For the right candidate, this job will give you an opportunity to grow and learn all about marketing and customer service by helping authors succeed.
We're looking for an associate who is fluent in English, familiar with organic marketing initiatives through Youtube videos, social media, blog posts, email campaigns, and lead magnets. We're also looking for someone who will work closely with a few of our authors each week to help them with their edits.
What does NY Book Editors do?
We offer several editorial services to ambitious authors who want to improve their craft and get published or self-publish. We have a proven track record of helping several first-time authors become New York Times bestsellers.
Our culture is committed to doing what's right for the author. We value honesty, professionalism, and good old-fashioned fun through long vacations. We believe everyone needs downtime to pursue their own form of self-expression and recharge.
Benefits of this Role
We're a small team at NYBE, so this is a chance to be involved at the ground level. Your hours will be difficult given the time zone - 3pm to 11pm at night Monday through Friday but if you're up for that, there are a lot of benefits.
You will create work that matters. The purpose of NYBE is "to elevate those who dare to create". Your work will influence almost 40,000 subscribers and over 600,000 readers annually. When you help authors with their edit by matching them with an editor and advising them, you will be playing a key role in their future success.
You will grow constantly. You'll need to learn about our process, new marketing methods and systems. You'll also be learning from authors about how to write, publish, and market themselves.
You will enjoy generous vacations. We take every American Federal Holiday off, one week off during Christmas and New Years, and you will have three additional weeks off of your choice in your first year and four weeks off in your second year. Note: You must be in the role for six months before taking a vacation other than Christmas/New Years.
You can work from anywhere. This is a remote position. As long as you have a fast internet connection, you can choose your location.
You can co-create your job. We love to experiment. As you develop confidence in your role, you will be able to make suggestions that make you excited to work each day and leverage your strengths.
Requirements of this Role
Marketing
Convert videos to audio and manage the podcast channel
Write descriptions and post videos on site and Youtube
Write introductory email and add it to Infusionsoft campaign
Manage blogger submissions (keep them accountable, schedule the posts, ensure they meet our criteria)
Post blog articles with images, tweets, quotes formatted, and answer reader questions for the first week.
Add notifications to social media and Youtube and respond to comments
Author Support
Review 5 author submissions per week and facilitate their edits
Follow-up calls with authors after their edit to check in
Record author testimonials
Deadline for applications: 24.08.2019.